Below are a few pictures of Tiger Sighting in Ranthambore Tiger Reserve from a recent trip I made there. It was my first time there and luckily, we were able to spot not just one, but two tigers there.
Best time for Tiger Sighting in Ranthambore Tiger Reserve
This is possibly one of the most pondered questions by the visitors. Even I thought about it a lot. The truth, however, is that there is no definitive answer to this question. Tiger sighting is entirely a matter of luck, patience, and persistence. There is really no better or confirmed time when you can go there and will definitely get to see a tiger in the wild.
Being able to spot a tiger heavily depends on prey density, climate, visibility, last sighting of the Tiger, territory specifications, alarm calls, presence of scavengers indicating a kill, etc. I went there for the first time and was able to see a tiger whereas I know people who have been to the park 3-4 times with no success. Another thing I would like to add here is that one should not only focus on seeing tigers. There is plenty of other wildlife that is equally beautiful and that you should not miss.
With that being said, the summer months are generally believed to visit the park. At this time, the temperature range between 35 °C to 47 °C. But despite the blazing heat, tigers are relatively easier to spot. If you weren't too fond of the heat, then October to April are the best months to visit Ranthambore. The park remains closed during the monsoon season.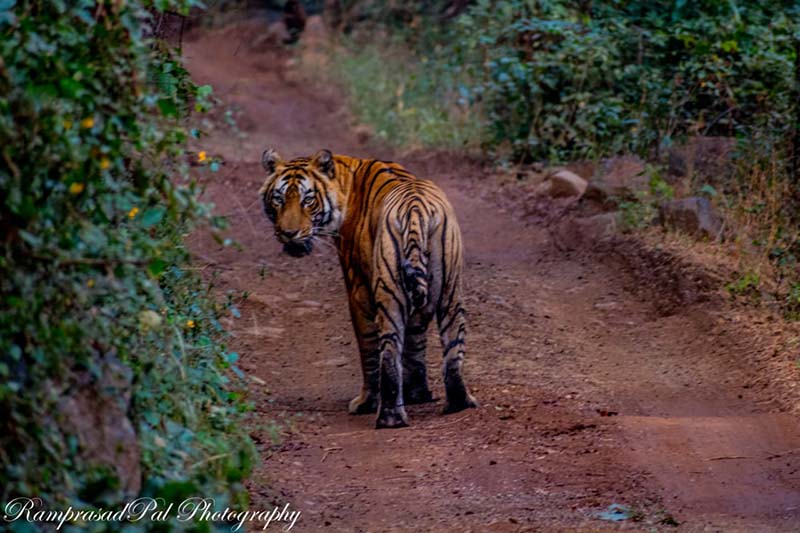 Conclusion
I hope you liked the pictures and the little information I provided about Tiger Sighting in Ranthambore Tiger Reserve was of help. The camera I used to take the pictures above was a Nikon DSLR. If you have any questions; or need any other details; please feel free to ask in the comments section below; or at our Community Forum; and I will be glad to answer.