I just finished watching The Mandalorian and to say that I was really impressed with it would be an understatement. It is a greatly entertaining show that I will highly recommend watching. You do not have to be a Star Wars fan to enjoy it. It is a standalone story so even if you have watched none of the Star War movies and have zero knowledge about them, you will still easily follow it.
For a brief overview, The Mandalorian (also known as Star Wars: The Mandalorian) is the first-ever web series in the Star Wars franchise. It was released on Disney+ on November 12, 2019, and follows the story of the Mandalorian bounty hunter Din Djarin, and his adventures. The first season of the show consists of eight episodes of 30 to 40 minutes runtime each. The show mostly received positive reviews and was renewed for a second season scheduled for release in October 2020. As a matter of fact, in April 2020, pre-production work on a potential third season as well had begun.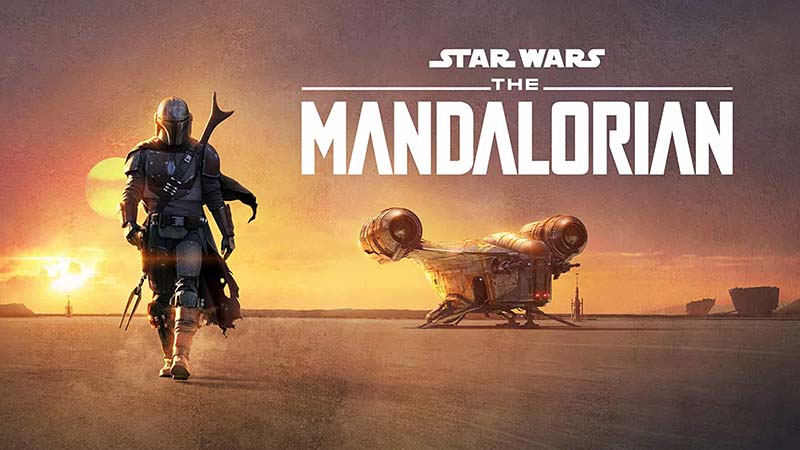 The story is set five years after the events of 'The Return of the Jedi' and 25 years prior to the events of 'The Force Awakens'. But as I said, you do not have to know what happened in these movies to follow the show. The story mostly starts from a scratch about a bounty hunter who is taking odd jobs and hunting criminals to survive. He then picks up a bounty that turns out to be a little more complicated than expected and gets him on the run.
The Mandalorian
The show is almost from 6 months ago but it was recently made available for online streaming on Hotstar and that is where I watched it. Prior to noticing it on Hotstar, I had no knowledge about the series. I am not a huge fan of Star Wars; and Sci-Fi is not my favorite genre of movies either. I mostly watch Star War movies for some amazing CGI and special effects only. I Googled the show and apart from the positive reviews, I also found out that it is among the most expensive TV shows, with a budge of almost USD 15 Million per episode. The feedback was all mostly good in every aspect and I decided to give it a try.
Review
I binge-watched the first season episode after episode for the next few hours and after it ended, my only complaint was that it ended too soon. Every episode was just about half an hour and before you even know it, you would have reached the end of season 1. But that is also the biggest praise that I can give it. The show keeps you engrossed completely and I can guarantee that it will leave you wishing there was more to watch.
Everything about The Mandalorian is awesome. The monsters, spaceships, robots, landscapes, people of different species, fight sequences, and just about everything. The show is shot like Star Wars and it feels like Star Wars. You can feel the star wars vibe from a mile away.  There is no dumb humor, no unnecessary twists, and no forced drama. The story is a pretty simple one; something that you can take seriously and can easily follow. The cinematography is amazing and CGI justifies the huge budget the show had.
In the end, what you get is a truly remarkable balance of old and new. The show captures the feel of the classic trilogy as well as it's own unique identity. The characters don't invite you to like them or relate to them; they just go about this tough galaxy, surviving any way they can. But at the same time, they are not boring or something that you can just ignore. They are all deeply interesting and full of myth and lore of their own.
Final Verdict
If you are locked down in your home during this whole COVID outbreak; and were wondering what to watch next, give The Mandalorian a try. I can guarantee that you will not be disappointed. It has brilliant direction, brilliant script, fantastic world-building, intriguing characters, gorgeous sets, excellent CGI, and brilliant execution of everything. It is definitely a show that I will wait for the second season of to arrive. Hopefully, it will be as good and exciting as season 1.