One of the questions that I get asked the most about a road trip to Spiti valley is the condition of the roads there; and this question gets asked in several ways. Some people want to know how bad the roads are; what do I mean when I say bad; can they take a hatchback or sedan for Spiti trip; or which part of the section is worst. I have explained this in words multiple times but then thought to share some pictures rather. As they say, a picture is worth a thousand words so here are a few pictures of Spiti valley road conditions. Take a look and this should give an idea of the road you are about to travel on and whether or not you should take a hatchback or Sedan here.
Starting from Shimla, up until Jeori you can expect a flat smooth road but after Jeori, it just keeps getting worse. Between Reckong Peo and Puh, this is how the road mostly is.
After Puh and until Nako, the road is a mix of good and bad. Some stretches are super smooth and some are really bad.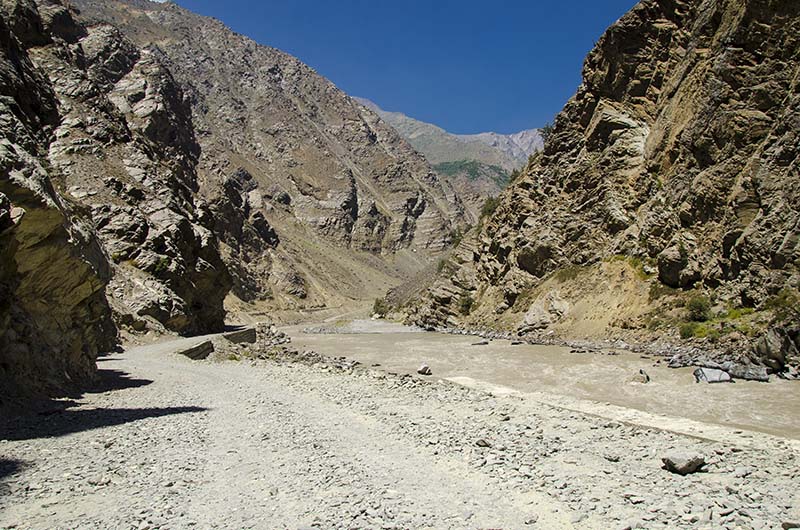 Road starts to deteriorate again after Nako. This is a pic of Malling Nallah, just after Nako that you will have to cross.
After Nako and until Kaza, the road is a mix of good and bad. After Kaza, it is just bad, bad and bad; no matter which direction you go in. Below is a picture of how the road is between Losar and Kunzum Pass.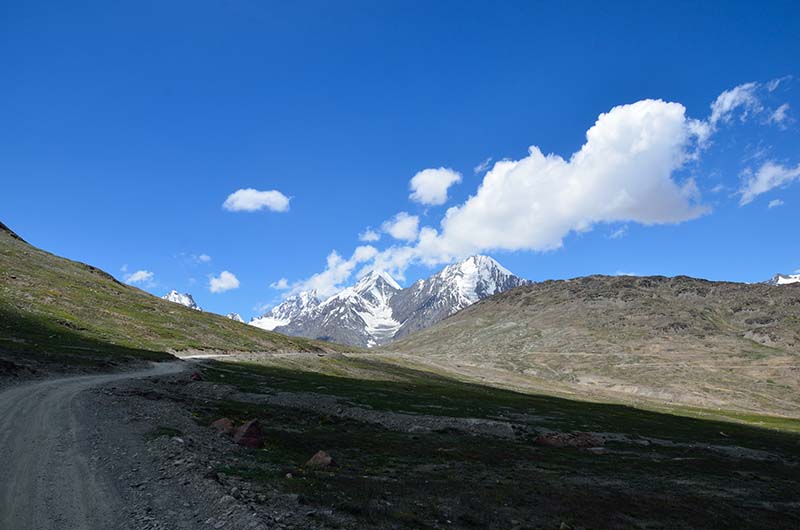 After Kunzum Pass, there is a diversion that takes you to Chandratal on a 14 kilometer long. Below are two pictures of how this road is, barely wide enough for one car.
The worst part however is between Batal and Gramphoo. By far, this is the worst road that I have ever been on. There are numerous water streams on the way; some of which are quite deep for a hatchback or Sedan to cross.
This would be me getting across a rivulet.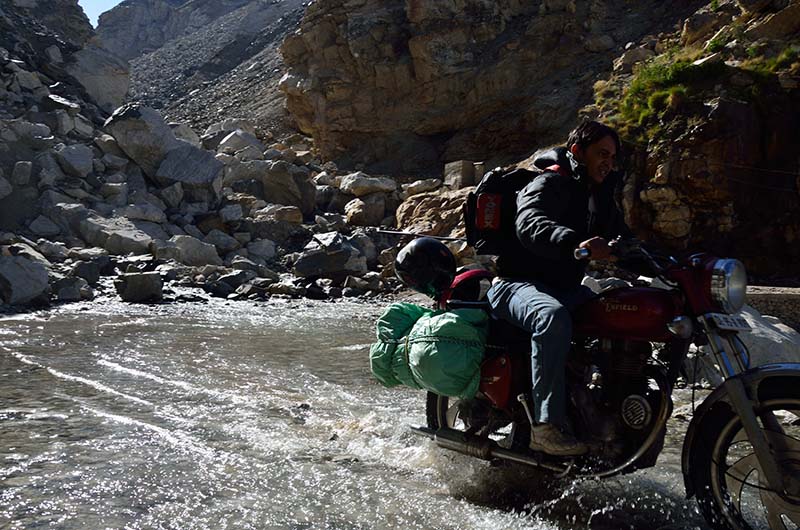 The Indica in one of the pictures I shared above was stuck trying to cross the rivulet.
Conclusion
I hope these pictures of Spiti Valley road conditions were helpful. In the end, it all depends on your riding and driving skills. Whether or not you should take a hatchback or Sedan depends on how good you are at wheel. If you have any further questions, please feel free to ask in the comments section below or at our community forum and I would be glad to answer.