In a move that is going to disappoint a lot of people, the people of Spiti have decided to keep the valley closed for tourists until October. There are barricades set up at the entry points of the valley and people are being refused entry. This restriction will apply to places like Nako, Tabo, Dhankar, Kaza, Pin Valley, and Chandratal.
I am saying tourists but the fact is that anyone who is not a resident or a local of Spiti is being denied the entry. Even the locals from Kinnaur, Manali, or other parts of Himachal are not allowed. A local minister tried visiting Spiti last week but people stopped his convoy in between and sent him back.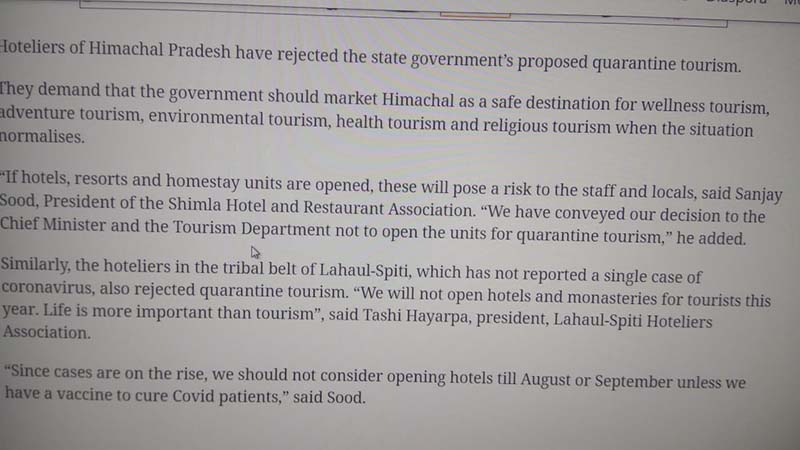 The local government started the bus service recently but the first bus that reached Kaza was sent back as it was. None of the passengers were allowed to deboard and the bus had to immediately start its return journey.
Even the hoteliers have refused to reopen and entertain guests. They do not in fact plan to open hotels and monasteries at all this year.
Chandratal will also not open this year. There will not be any campsites at all. If you managed to cross Rohtang Pass, there will be a barricade at Spiti diversion near Gramphu where you will be denied entry to either Lahaul or Spiti Valley.
Is this all justified? I believe it is. There has not been even a single case of COVID in Lahaul or Spiti and we cannot blame the locals for keeping it that way. They believe that life is more important than tourism and I completely agree with it. If they do not want to risk their families and their villages, then they are right in doing that.
What this means as a tourist for you is that you should not plan Spiti at all this year. Even if the locals were allowing tourists, I do not think it is safe for you to go. The way Corona is spreading in India right now, the safest thing to do is to stay at home and let the situation subside. Remember, Lahaul Spiti will still be here next year but if you caught the disease somewhere, you may not be.