We had plans to visit Ladakh this year in the month of July. I was really very excited about this as I had been planning to visit Ladakh for several years now. But my plans never materialized due to one reason or another. I did a lot of preparation for this trip however history repeated itself this time as well. I could not make it as my friend could not manage time off from his official responsibilities. In the meantime, I came to know that there was a rider's group planning a Sach Pass Bike Trip from Delhi around the same time when I had plans to go to Ladakh.
Sach Pass Bike Trip
Though I knew that the road to Sach Pass is among one of the most dangerous roads in the world; and as a first-timer, it would be tough for me to conquer this milestone. However, the organizer of this trip was an expert Royal Enfield Mechanic and we had a Doctor as well in the group who was riding along with us. Together, both of them helped me to convince myself and arrive at a decision that I was going to do it.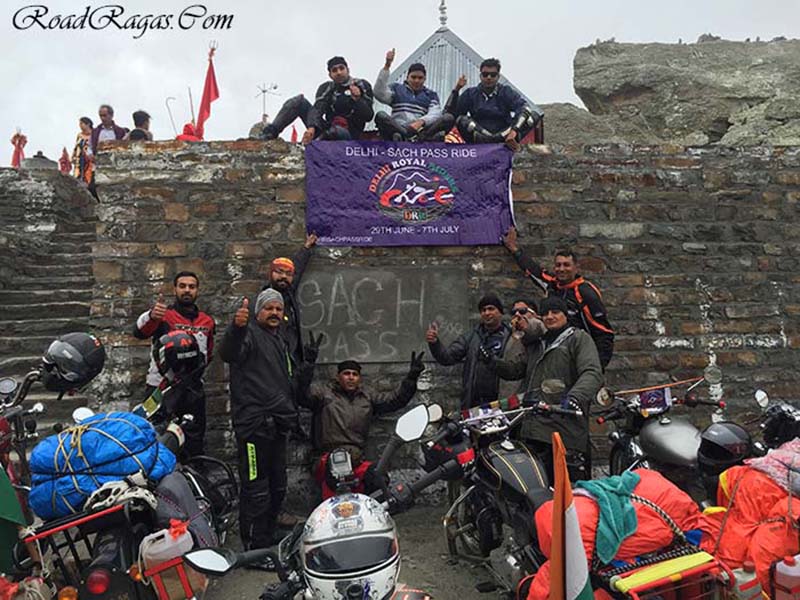 Day 1: Delhi to Dalhousie
We were 12 riders who started from Dwarka Sector 7 at around 4 a.m. on 30th of July and reached Dalhousie via Ambala, Ludhiana, and Pathankot; just before it started to get dark. It started drizzling once we reached Dalhousie, so we quickly finalized a hotel, untied our bags from the bikes and moved into our rooms. After freshening and some chit chat we had dinner and called it a day.
Road condition: Delhi to Pathankot is awesome. Pathankot to Dalhousie Good.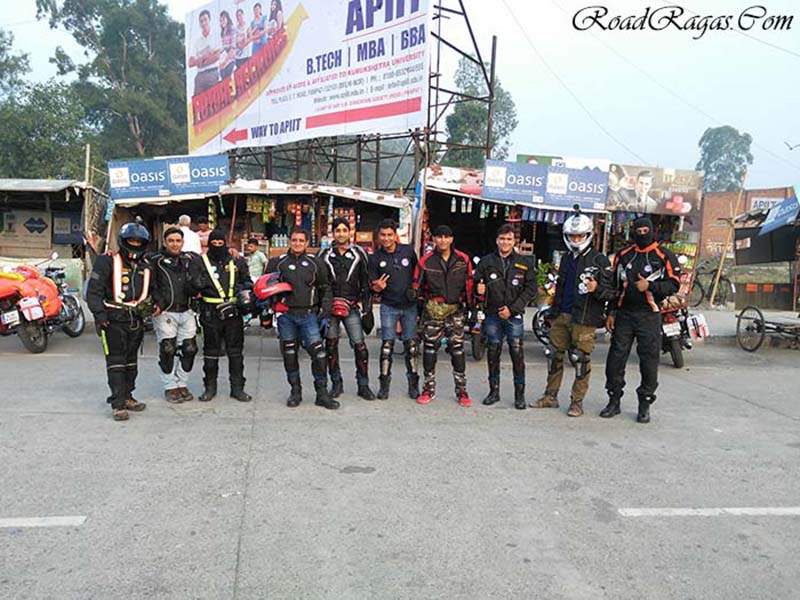 Day 2: Dalhousie to Tissa
We started from Dalhousie at around 9 AM and headed towards Khajjiar. We spent some good time in and around this "Mini Switzerland" as it is popularly called. After having some bread omelette we started heading towards Bairagarh. But before we could reach our destination for the day, it started raining. We could see the dark clouds indicating us to take shelter as soon as possible. We decided to take a halt for the day in a place called Tissa Bhanjraru; which is a few kilometers before you reach Bairagarh. We did our planning for the next day; had some general chit chat; and went to have dinner at a nearby hotel and called it a day.
Road condition: There are bad patches in between. You will come across tar roads with small patches where there is no tar at all but the road is mostly easy to ride or drive on.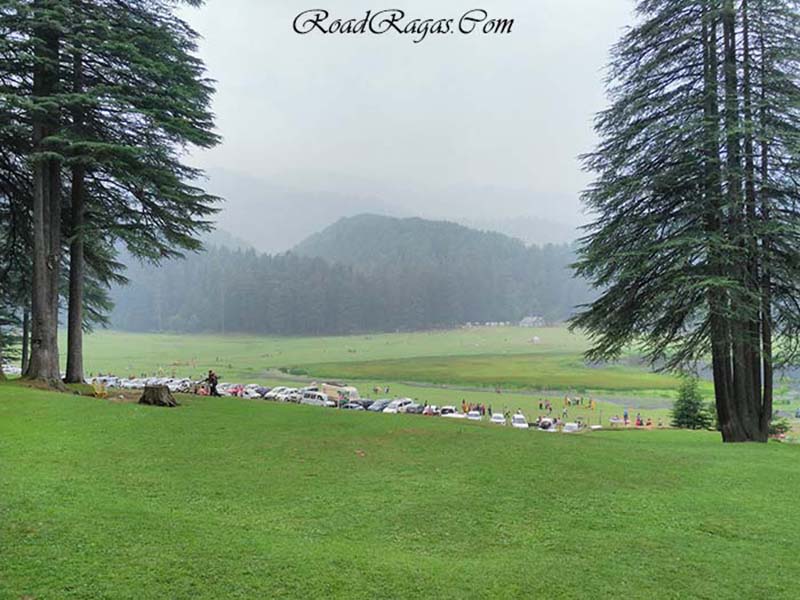 Day 3: Tissa – Bairagarh – Sach Pass – Killar
Since this was the day we all have been waiting for, we woke up by 5 in the morning and started our trip by 7:30 am. We reached Bairagarh in some time and got our bikes fuel tanks and extra cans filled up. Engine oil top-up was also done for some bikes. We decided to fill up and carry extra fuel from Bairagarh as this the last petrol pump before we reached Tandi which is around 180km to 200 km.
Finally, after all the top-ups, we started heading towards Satrundi. The view was awesome just before reaching Satrundi check post with two water crossings. After reaching, we completed all the formalities of video graphing ourselves with the bikes and started the challenging ascend towards Sach Pass. Riding on the challenging road or dirt track and enjoying the awesome breathtaking views around, we reached Sach Pass. We spent around an hour at Sach Pass in and around the place taking photographs, making videos and offering prayers in the Mandir and started to descend towards Killar. We reached Killar at around 5 pm, finalized a hotel, had dinner and went to bed.
Road condition:
Bairagarh to Satrundi: Road is just OK. It is a mix of good and bad with construction work at several places. You will find tar here and there with water crossings in between.
Satrundi to Sach Top: Gravel road, no tar at all. Several water crossings creating a lot of slushes and it is a steep climb. The dirt road is full of stones at some places with loose soil.
Sach Pass to Killar: Rocky roads with loose soil and lots of water crossings, no tar at all, tight hairpin bends, lot of slush.
Caution: Fill up your fuel tanks and extra cans at Bairagarh as there is no fuel station at Killar. The next fuel station is at Tandi which should be around 180 to 200 km from Bairagarh.
Day 4: Killar to Sissu
We started late at around 11 AM as we had few challenges to take care off. My bike's rear tire got punctured. One of the rider's bike developed a technical issue and another rider had his bikes rear disk bake issue. This is the most beautiful stretch with a lot of picturesque, amazing and breathtaking views, especially around the villages on the route. However, I was not able to take a lot of photographs as it was raining most of the time. It was already getting dark as we reached Tandi however we all decided to call it a day at Sissu which is a few kilometers from Tandi. At around 8:30 we reached Sissu, finalized a hotel, had dinner and went straight to bed.
Road condition: A mix of good, bad and OK. Several water crossings and slush in between.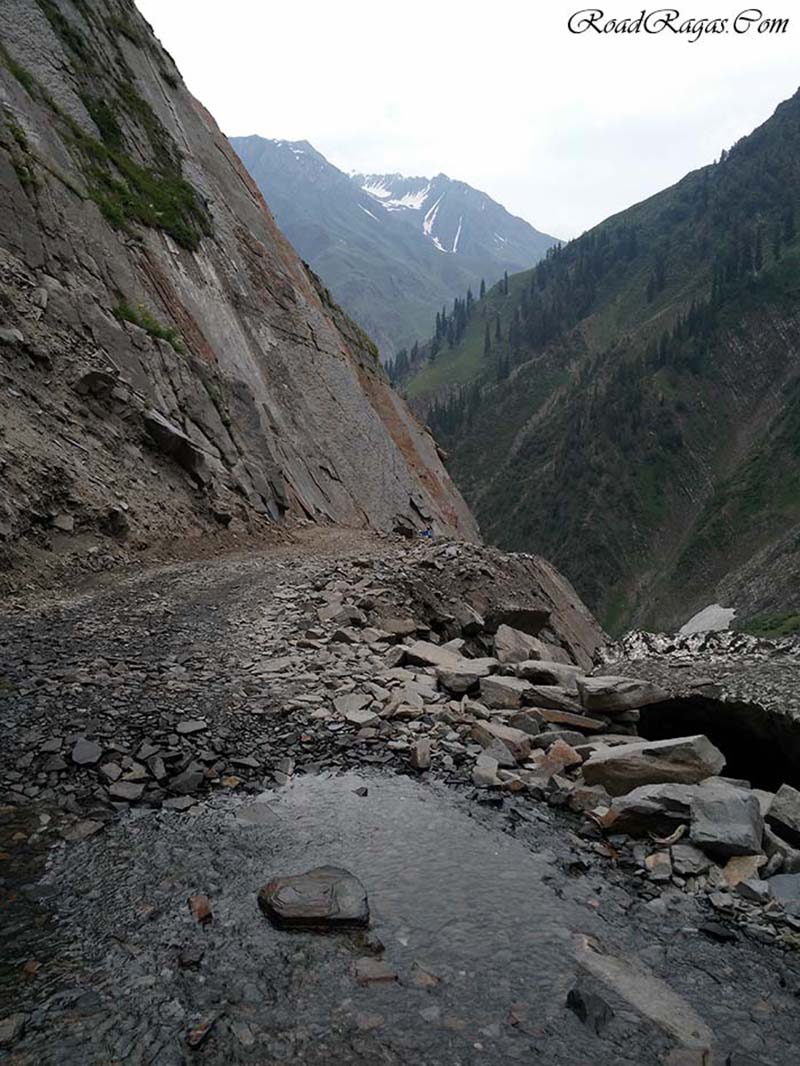 Day 5: Sissu to Manali
There wasn't much of ride on this day. But we still started by 9 AM and had plans to reach Manali by evening. Since there was no hurry to cover some pre-decided kilometers, everyone one was riding at a comfortable pace enjoying the scenic beauty around. We took a break at Rohtang; clicked lots of photographs; and started descending towards Manali. We reached Manali by3:30 PM; and settled in our respective rooms by 4 PM. We had a riverside tent and a bonfire party with the group till 9 pm. Post dinner by 9:30 we all called it a day as we needed to start early the other day and ride till Delhi which was around 600 km.
Road condition: Mostly good, a little bad patch just before Rohtang.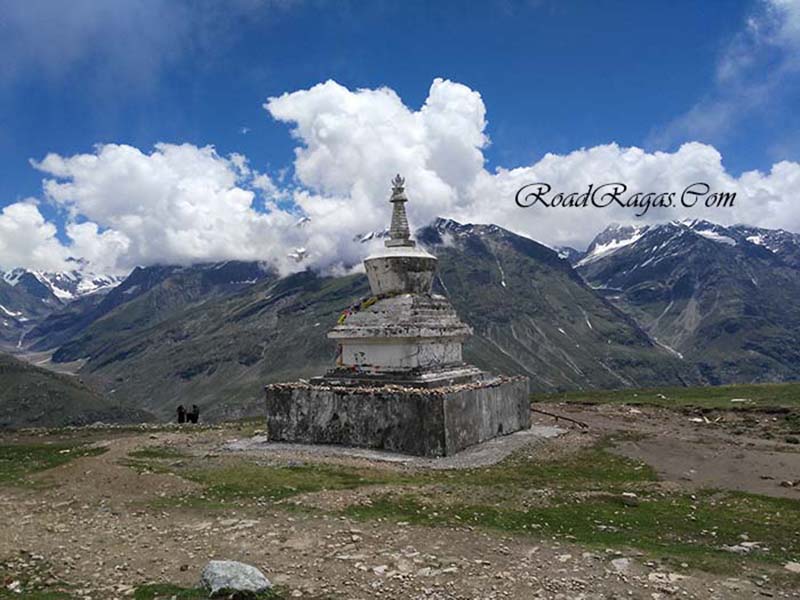 Day 6: Manali to Delhi
This was going to be the last day of our Sach Pass bike trip. We started our ride back towards Delhi at around 9 AM. The ride till Kullu and Mandi with all the natural beauty around is breathtaking and it's a refreshing feeling to ride by the river all the way. Once we reached Kiratpur in Punjab, most of the riders decided to take a dip in the icy river water canal as it was too hot, due to drastic weather change from Manali to Kiratpur. We lost around three hours in the process and finally started to proceed towards Delhi. It was 1:30 AM when we reached Dwarka.
Road condition: Manali to Delhi is awesome with just a bad patch in Kullu.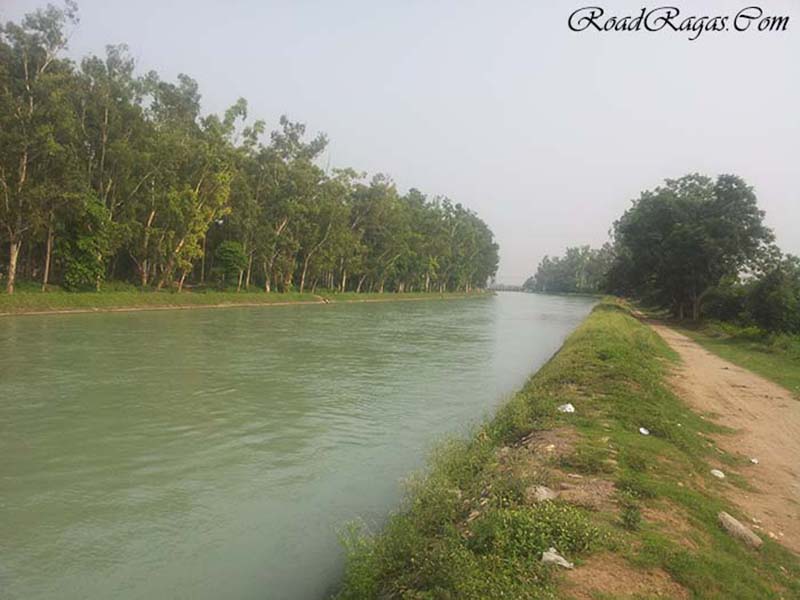 Sach Pass Bike Trip – Conclusion
This was my first long ride. But it was such an amazing experience that I am looking forward to visiting Sach Pass again with another group of office friends. This time we might cover Sach Pass first and then move towards Leh from Tandi. If you have any questions about visiting Sach Pass; or need help planning your trip; please feel free to ask in the comments section below; or at our Community Forum; and I will be glad to answer.