Not too long ago, Ladakh was necessarily considered an offbeat place and not many people went that way. That status is now long gone and if you visited there in peak tourist season, even places like Leh city will feel crowded. Because of this, people who like visiting less crowded places have now started to move towards destinations like Spiti and Pin Valley. I was recently traveling on Spiti circuit and spent a day at Hotel Ibex Homestay in Pin Valley. This is a short review of how my stay there was and if I would recommend this hotel to anyone.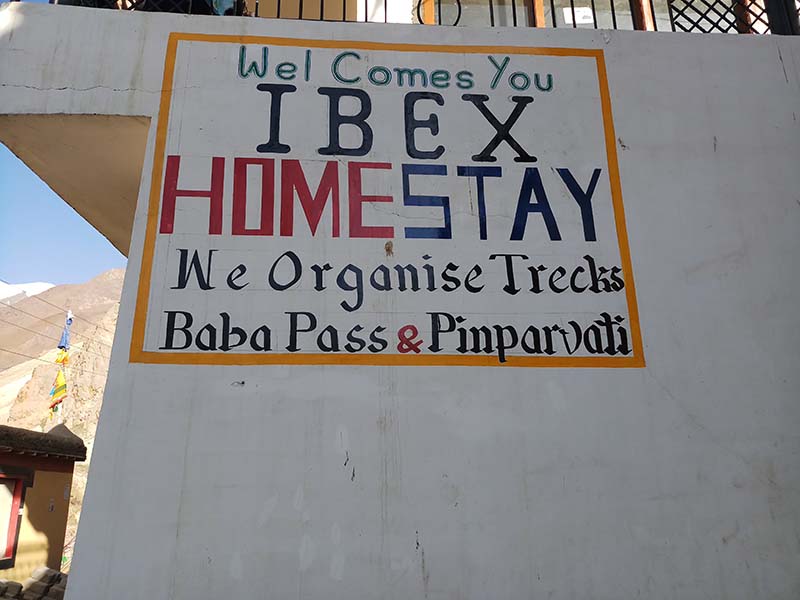 Hotel Ibex Homestay
Staying options at Pin Valley were earlier limited to just one Tara Homestay; because tourist movement in this area was almost next to none. As more people have now started to venture on Spiti circuit and Pin Valley, there are now quite a few number of hotels in Pin Valley as well and more come up each year. I last visited Pin Valley a few years ago and at that time had stayed at Tara Homestay. This time as well, Tara was my preferred choice of stay; but unfortunately, this time, Tara was completely booked. They did offer me a room but it came with a shared washroom which was not really acceptable to me.
I started to look around. Right in front of Tara Homestay is Ibex Homestay; a 3 storied building. I asked there and they indeed have rooms available. Here are a few pictures of the room to begin with.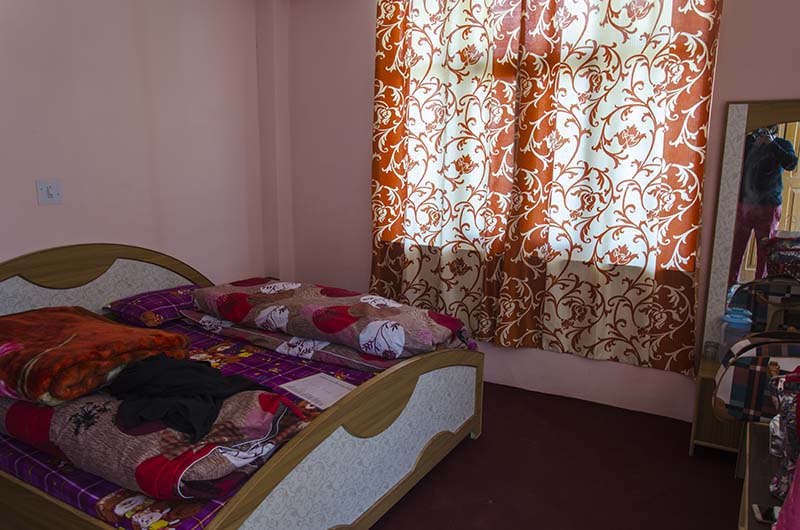 Rooms
I do not intend on writing a lengthy review but will just provide some necessary details on what I liked about this hotel. The rooms were quite spacious and very clean. The bed was large enough to accommodate even three people on it. The mattress was comfortable enough to sleep on and the bed-sheets / blankets were clean enough. The washroom felt a little small but not to an extent where it may become a problem.
The best thing about the hotel was the view in front. The view actually is same from anywhere in the entire village but it looked even better from the balcony or roof of a multi-stories building. They have a kitchen in the hotel that you can order from. The food was basic but very delicious. They have a central dining hall type area as well where you may sit down with friends to have a nice chat. I will again post a picture.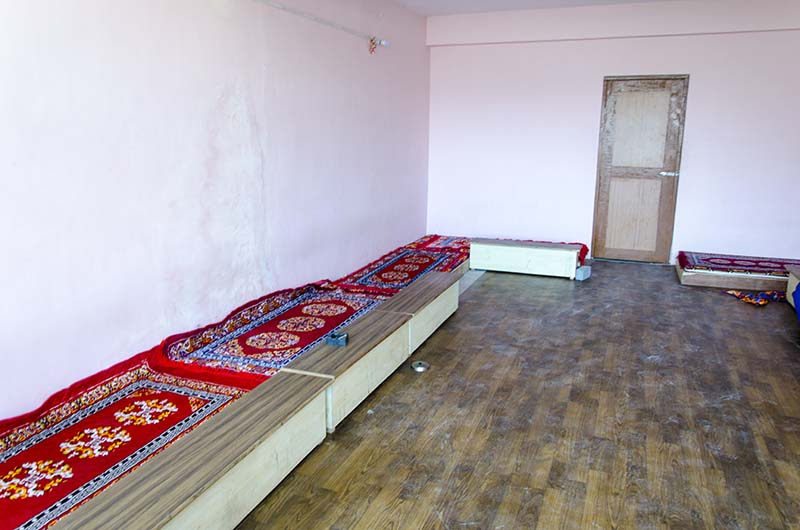 Conclusion
The rent they charged me was Rs. 700 for a day which makes this hotel a great place for anyone traveling on budget. Overall, I will highly recommend Ibex Homestay to anyone traveling towards Pin Valley. I hope the information above was of help. If you need any further details, please feel free to ask in the comments section below; or at our Community Forum; and I will be glad to answer. If you have been to Pin Valley and have feedback to share about any other hotels; please do so in comments below to help others.