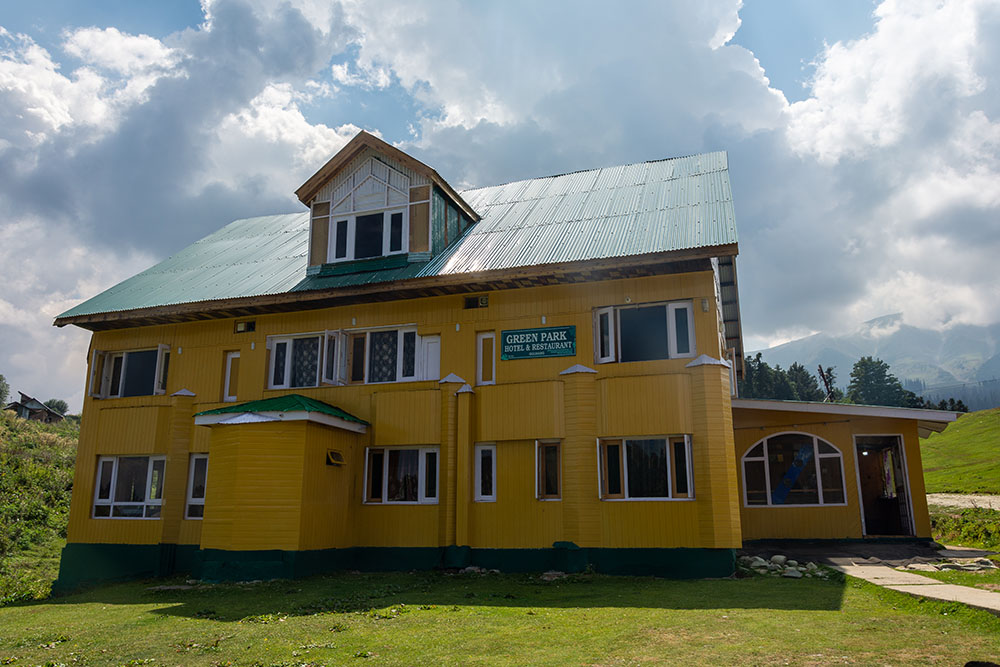 During my recent Kashmir trip, I stayed at Hotel Green Park in Gulmarg. The post below is a brief overview of how my stay here was and whether or not I will recommend this hotel to anyone. I will also share some pictures of the hotel and list down some points that work either in its favor or against it.
During my first to Gulmarg, I stayed at Hotel Affarwat but this time, I was looking for budgeted accommodation. We were traveling in a group and the tariff that Affarwat quoted this time was a little out of budget. So, I spoke to a few people in Srinagar and one of them recommended Hotel Green Park.
We stayed at this hotel for a couple of nights and below is how our experience was. For other details on visiting Kashmir, you can also take a look at How to Plan a Trip to Kashmir – Complete Travel Guide. You can also take a look at the following video of Gulmarg in the winter season.
Hotel Green Park Gulmarg
Gulmarg is probably the most visited destination in Kashmir. It continues to receive tourists all year long and because of that, there is no scarcity of hotels here.
Also Read: How to Plan a Trip to Gulmarg
Just take a drive through Gulmarg and you will come across numerous hotels spread around the meadow that also serves as the Golf Course.
What I liked About It
The best part I liked about the hotel was definitely the tariff. Gulmarg is overall a very expensive place. The average tariff of the hotels here ranges between Rs. 2500 to Rs. 3500 for a decent enough stay. If there were a lot of tourists in the valley, even the tariffs of these hotels could go as far as Rs. 6000 to Rs. 7000.
At such a place, I was able to book 2 rooms in Hotel Green Park at Rs. 1200 each. So Rs. 2400 per day for accommodation which would have been Rs. 7000 if I stayed at Affarwat.
The second thing I liked was that it was right at the edge of the Golf Course, or the meadow. The view that you get from your room or from outside the hotel is really great.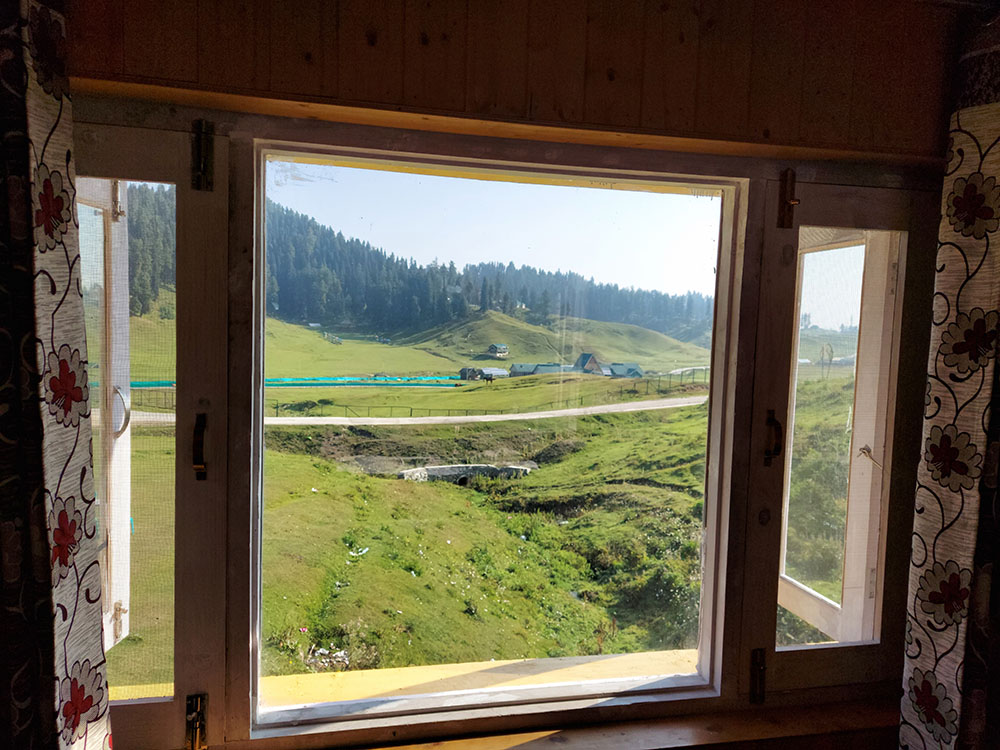 The staff was friendly and courteous enough. They even arranged a bonfire for us which is not something that a lot of other hotels offer in Gulmarg. If sitting by a bonfire with your friends was on your trip plans, Green Park will well serve the purpose.
The hotel has a kitchen of its own. The food served was really delicious. The price was a little high but that anyway is the case with all other places in Gulmarg.
The rooms were large, clean, and spacious enough. The washrooms also were clean with running hot water. There are heaters in every room if you are thinking of a winter trip.
What I Did Not Like
Let me now talk about a few points that I did not like about this hotel. The first one is that this hotel is a bit old. It is quite clear that there has been very little done in terms of its maintenance.
The entire thing feels a bit poorly maintained. The rooms were quite clean but the carpets, woodwork, and the rest of it are in dire need of maintenance.
Even one of the rooms on the ground floor felt a little shabby and I think that is why they gave it to us at a lower price.
There was a fire in this hotel a few years ago and the entire first floor was consumed by it. They rebuilt their first floor and the rooms there are much better but I do not believe they will rent those out for Rs. 1200.
The hotel also has free Wi-Fi with a decent enough data speed. But the problem is that the range is very limited. You will get good data as long as you are around the reception area but the moment you move away (or in your rooms), the Wi-Fi range almost dies.
Hotel Green Park Gulmarg – Conclusion
My final word will be that Hotel Green Park is a good place to stay if you are looking for budgeted accommodation in Gulmarg. You can contact them at 96228 01916 to inquire.
If budget was not a problem and you wanted to stay at a deluxe property, then you should look elsewhere. For budget travelers, make sure you keep a check on the food items you ordered and their prices.
I hope the information above on Hotel Green Park Gulmarg was of help. If you have any questions, you can contact me on Instagram and I will be happy to answer. You can also consider subscribing to my YouTube channel and asking a question there.