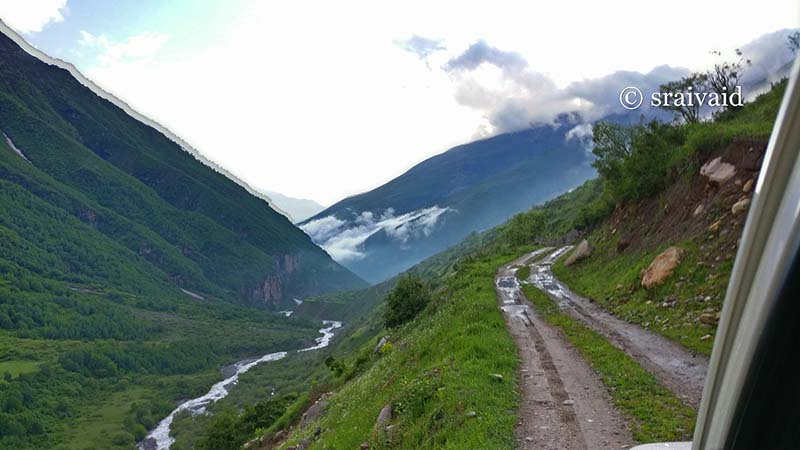 Since we had done Ladakh 5 times, we wanted to do Sach pass and Pangi Valley. We wanted to make it a leisurely trip. Sach pass and Pangi valley turned out to be far beyond our expectations.
Sach Pass and road from Killar to Keylong gives you the high that comes with sheer adventure. Cliffhanging roads, freezing temperature, Landslides, Nallahs overflowing the roads, and insane water crossings (one of them is actually named Pagal Nallah because its flow and direction are unpredictable).
Pangi valley is Lush green and abundantly beautiful. Its hues and environment put you in such close contact with nature which cannot be aptly described in words. Most importantly the places have their virginity intact.
Not many people have reached these sub valleys. The whole valley has a unique fragrance. Maybe it emanates from Rare Ayurvedic Herbs & Herbal plants (Very Expensive) which are found here.
Pangi valley along with its several sub-valleys like Sural, Hundan & Saichu is an experience of a lifetime. People generally do not spend time here and rush to reach Kishtwar or Ladakh whereas it is a hidden gem to be explored.
I would definitely rate the experience much higher than the trips to Ladakh,  Nubra, Kargil via Manali or Srinagar.
Exploring Sach Pass and Pangi Valley
Route: Chandigarh – Chamba Jot – Khajjiar – Chamba – Bairagarh – Satrundi – Sach Pass – Killar – Sural Bhatori – Killar – Hundan Bhatori – Killar – Cherry – Udaipur – Tandi – Keylong – Sarchu – Gata Loops – Pang – Tso Kar – Sarchu – Rohtang Pass – Manali – Kasol – Chandigarh
Duration: 28 Days Of Leisure (3.6.17 -30.6.17)
Vehicle: 4#4 s10 Scorpio (Only 1000 km old)
Travelers: Only 2 persons.
Night 1 – Camping at Khajjiar
This was our destination for Day 1. I found a guy named Vineet Thakur while looking on the internet for options to camp near Khajjiar. This guy has his own tents and can take you for small treks in – around Khajjiar; can arrange camping and Bonfire for you.
Since we had to reach Khajjiar only by late evening, so I was left with no time to find an appropriate campsite for pitching our tents. I went to Khajjiar via Chamba Jot (Dalhousie won't come in this way).
Chamba Jot is also a beautiful place. (It has hotels and Tents to stay.) I called Vineet from Chamba Jot and requested him to find an appropriate campsite for us and to pitch his own tent there. So that when we would reach, we`ll have our camp ready.
He pitched his own tent inside an apple orchard and arranged for food and other services from the adjacent house of a local. We reached there at 8 pm. Did Bonfire, drank, made merry, and slept. It was only in the morning that we discovered that we were sleeping at a fabulous location, inside an apple orchard.
Vineet Thakur can be contacted at 8894555048. His prices are very reasonable. More reasonable than you would think.
Day 2: Khajjiar to Bairagarh to Dind
The destination for Day 2 was Bairagarh. We were looking for a campsite in Bairagarh rather than staying at a hotel. We, fortunately, found one about 7 kilometers after Bairagarh. It is a place called Dind where we pitched our own tent. There is a small campsite here if you are not carrying your own camping gear.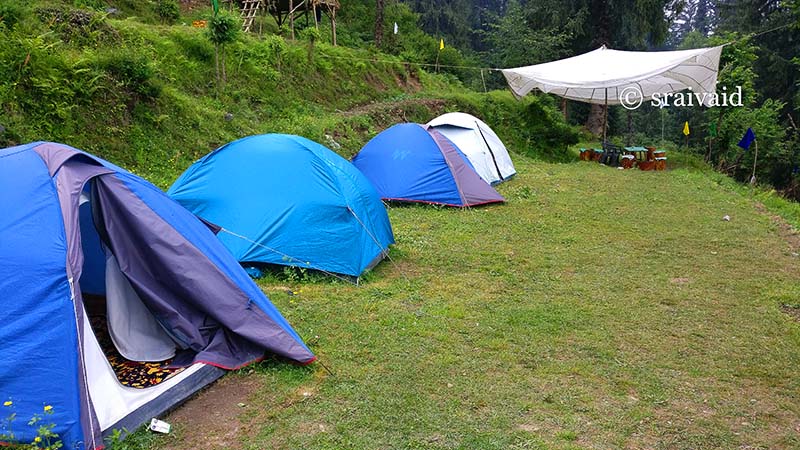 Night 3- Killar  PWD Rest House
Finally, on this day we came face to face with mighty Sach Pass. We started from Dind, crossed Satrundi, climbed across Sach Pass, and stayed for the night at Killar PWD rest house.
The road from Satrundi towards Sach Pass.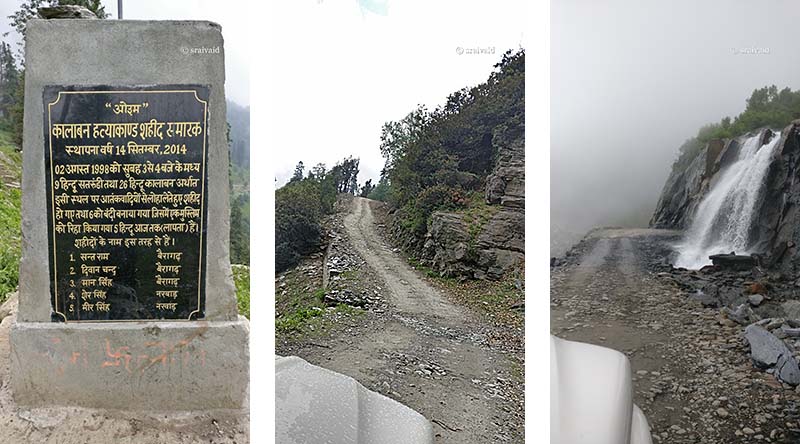 And finally crossed Sach Pass through several feet of snow walls.
This travelogue is continued on the next page. Please click on the link below to continue reading its next part.
Continued: Experiencing the Magic of Sural Bhatori
Sach Pass and Pangi Valley – Conclusion
I hope the travelogue, pictures, and information on visiting Sach Pass and Pangi Valley were of help. If you have any further questions, please feel free to ask in the comments section below or at our Community Forum, and I will be glad to answer.