I don't really call myself a photographer as such or an expert on the topic, but after owning a few DSLRs, traveling around a lot, clicking thousands of images; and running this blog for a few years, I think I can safely say that I have a little bit of knowledge on the topic. My introduction to photography happened over a decade ago after I took up traveling as a hobby. Since then, I have owned 4 different DSLR camera, a few lenses and of course, some filters as well. My most recent one was an Amazonbasics Circular Polarizer Filter which I will be reviewing in this article.
Filters, as most people I am sure will agree, is one of the necessary camera accessories. They are not a mandate as such but definitely helpful. And among the filters, a Polarizer I think is the most popular one. It is one filter that I have found to be present in front of a lens most of the times. And as such, they are also a bit on the expensive side and buying a good quality CPL filter can be a costly affair. This was my biggest reason behind buying the one from Amazonbasics.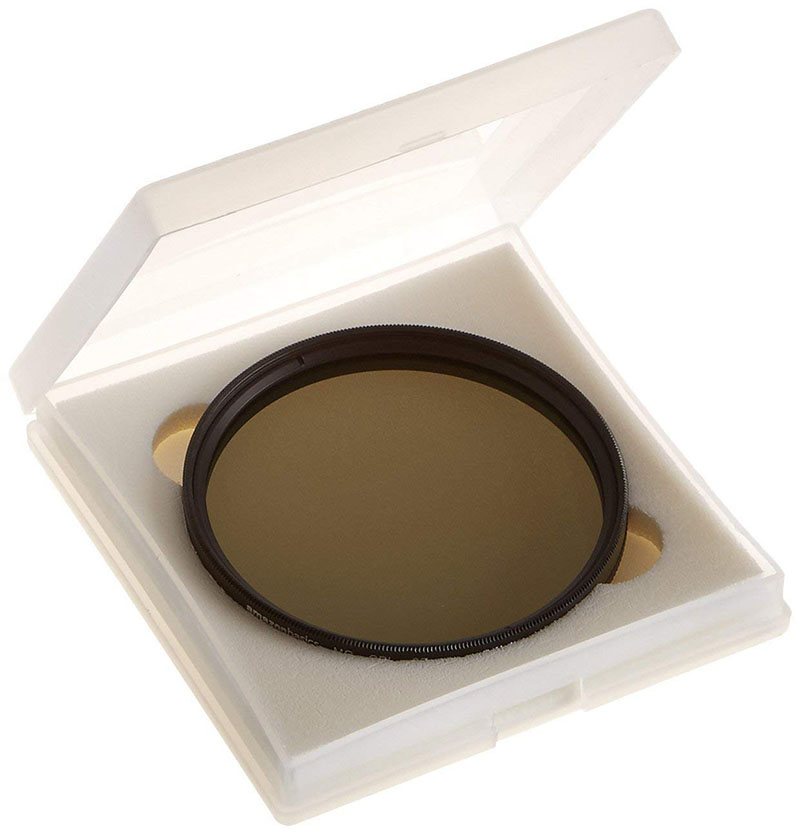 Why Amazonbasics?
My last CPL broke over a year ago and since then, I never bothered myself with buying a new one. However, I recently bought a new Nikon D7200 and that is when I decided to get a polarizer as well. My first choice was Hoya which I what I wanted to buy when I went online. I was shuffling through Amazon website when I found out that Amazon was offering one of there product which was kind of a pleasant surprise actually. Most of the reviews were positive and the price was less than half of what I would have paid for Hoya. And this became my reason for trying out Amazonbasics which actually proved to be a good decision.
Amazonbasics Circular Polarizer Filter Review
So now after a 3 road trips and a couple of thousand pictures, I think this polarizer is definitely capable of some great effects. It is a very well constructed filter. My friend was using a Hoya Filter and we took a few pictures for comparison. Visually, there was not much difference in the end result even though Hoya comes for a much greater price. Shutter speed however was faster with Amazonbasics for the same final photograph, meaning that it transmitted more light which was the result of better coating.
I really have no complaints about this filter. It does what it needs to and quite reasonably well. It works great towards filtering out unwanted lights, and deepening the intensity of beautiful blue skies; creating a dramatic sky/cloud contrast. It also intensifies the color of water and adds detail to sand, snow and ice. Even more, it provides a general saturation to a full range of colors, without changing the color balance.I did not get any vignetting or flaring and it also feels quite sturdy with a metal ring and solid glass. Click on the image below to review this product on Amazon Site.
Conclusion
In the end, I would highly recommend an Amazonbasics Circular Polarizer Filter. It is a great product that costs almost next to nothing for a multi-coated CPL. I hope the review above was of help. If you have any other questions; or need any further details; please feel free to to ask in the comments section below.