Not really claiming it to be the best shot ever or the most beautiful flower too for that matter but I simply love the way pictures of this flower turned out. These shots were taken at Lansdowne. The hotel we were staying at had a roof garden and there were ample amount of flowers to click. I remember that I went to the roof and spent a good two hours capturing photos of almost every flower available. I have a Nikon D7000 and some shots I took were with the standard 18-105 lens, a few with 70-300 tele but the ones below were taken by a macro lens. Since I was not carrying a tripod on that trip, taking macro shots at full zoom was kind of really hard with even the slightest of shaking of hands causing a blur. On top of that, I was on the roof of a 3 storied building at a hill station which means there was a lot of wind to be dealt with. In absence of tripod, no matter how hard I tried I just couldn't get some good macro shots and had to work with keeping a little distance from the subject. Of all the pictures I took, the ones below which I fondly call as "A flower on the roof" are my favorite.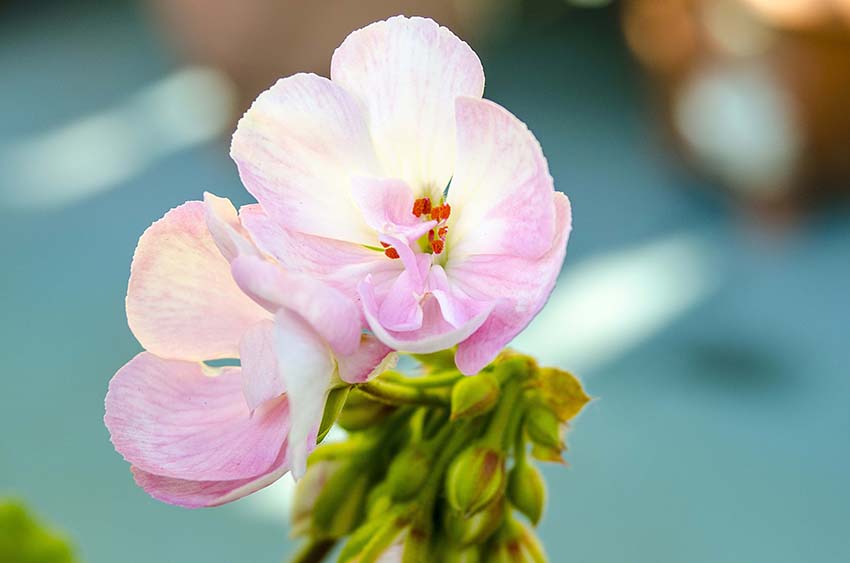 I am not really sure which flower this is but the whole color combination with the blurred blue in the background causing a good contrast worked well. The picture below is my favorite of the both. I noticed the yellow wall and moved the flower pot against it. It kind of cause the flower to look like it was growing out of the wall but the truth it that it was just resting against it. The yellow background too I think worked well. Looks more like a flower on the wall than flower on the roof though.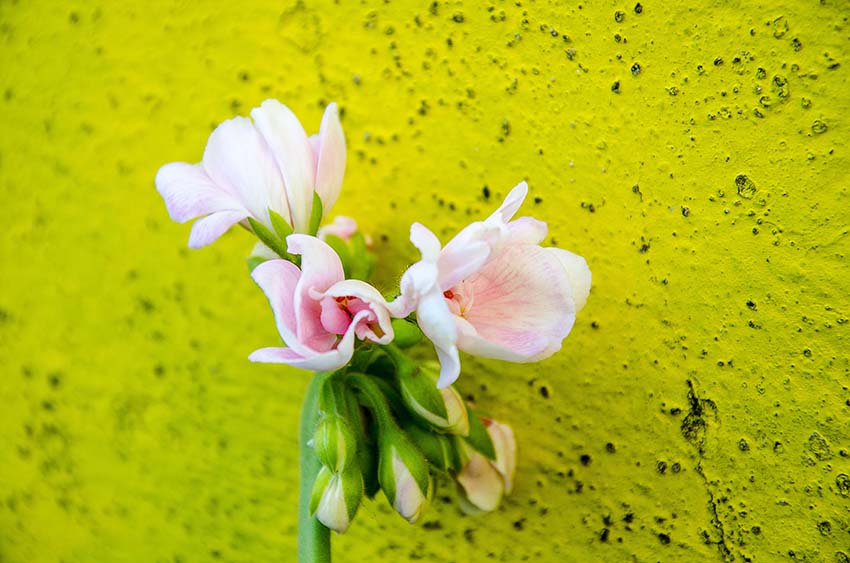 One thing I learnt painfully on this trip was to never forget to carry a tripod. There were some good moments to indulge in macro photography but the missing tripod made it really difficult.