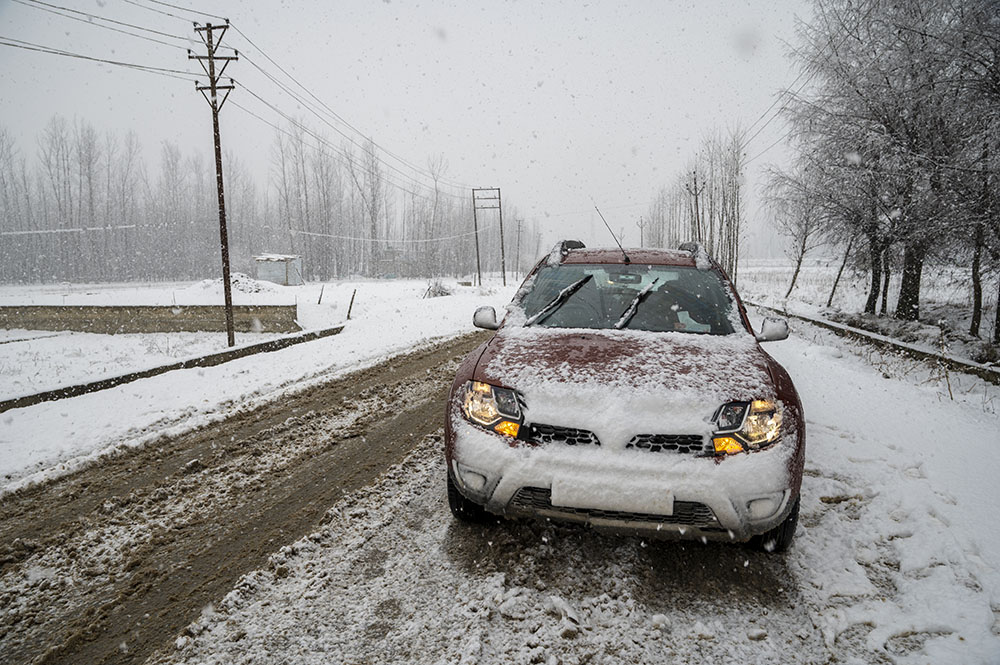 Are you planning a Kashmir trip and looking for a self drive car rental in Srinagar? Or maybe you are planning a trip to Ladakh and were thinking of renting self drive cars from Srinagar to Leh. If the answer to the question is a yes, the information in the post below may be of help.
The first and most important thing to know is that there are not a lot of options for renting a self-drive car in Srinagar. There was not even a motorcycle rental agency there until a few years ago actually. All of this is slowly changing but as of now, options are limited.
In the post below, I will provide details on how you can rent a self drive car in Srinagar. For any other details about visiting Kashmir, like how to reach, where to stay, what to see, and itinerary planning, please take a look at How to Plan a Trip to Kashmir – A Complete Travel Guide.
How & Where to Rent a Self Drive Car in Srinagar
There is only one travel agency in Srinagar that I know of that is currently offering this service.  Their details are mentioned below. You can give them a call to get more details.
Kashmir Travelogue
Lal Chowk, Srinagar
Phone: +91-9596410670, +91-7006029164
Website: http://www.kashmirtravelogue.com
FB: http://www.facebook.com/kashmirtravelogue
Email: [email protected]
Cars Available for Rent in Srinagar
Mahindra Thar 4×4 Soft Top @ Rs. 5000/day
Mahindra Thar 4×4 Hard Top @ Rs. 5500/day
Skoda Yeti (4-wheel drive) vehicle @ Rs. 5000/day (Leh)
Skoda Yeti @ Rs. 4000/day For Kashmir Region Only
Toyota Etios GD @ Rs. 3000/day
Swift Maruti @ Rs. 3000/day
Gypsy Maruti 4×4 @ Rs. 5000/day
TATA Hexa @ Rs. 6000/day
Camping and Accessories List
3 Person Tent 3sec @400/day
3 Person Tent Quechau @300/day
Sleeping bag 150/day
Portable Gas Stove @100/day
Things to Keep in Mind
The Vehicle would be available, subject to the actual dates of your itinerary.
The rider must provide a valid driver's license and ID proof with a passport-size photograph!!
The booking amount is nonrefundable in case of cancellation.
Foreigners must have an international driving license to hire a Motorcycle
Only Postpaid Sims Work in the J&K Region, kindly carry one postpaid sim for smooth communications (Preferably Bsnl, Jio, and Airtel)
What are the documents required while renting the Car?
Your driving license is a must and pretty much the only document you will need to submit. It works both as Identity proof and address proof as well. Someone asked me in an email if I have to submit the original and the answer to that is no.
You are required to carry your DL with you during the trip and just need to submit a photocopy at the place you are renting the bike from in Manali. If you are a foreign tourist, you must have an international driving license to be able to rent a bike in Srinagar.
Self Drive Car Rental in Srinagar – Conclusion
I hope the brief information above on self drive car rental in Srinagar was of help. If you have any questions, you can contact me on Instagram and I will be happy to answer. You can also consider subscribing to my YouTube channel and asking a question there.