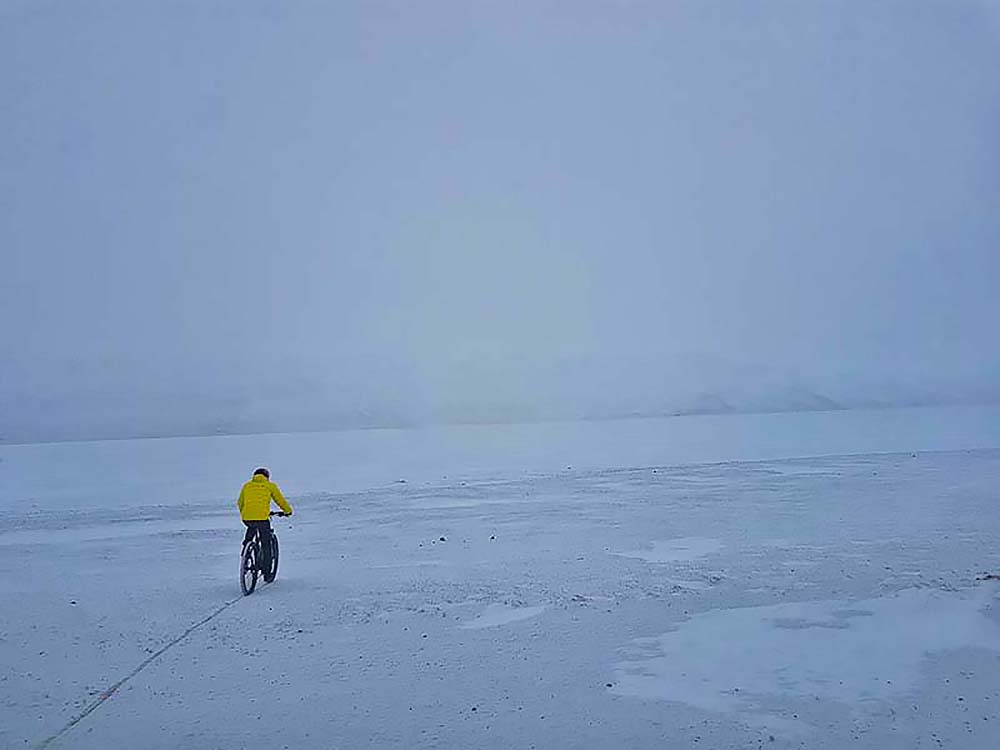 Bicycling is fun and there is no doubt it, especially in a place like Ladakh. True that it will take a lot of practice but if you are able to manage it, the experience will add even further charm to your Ladakh trip. If you were thinking of visiting Ladakh and wanted to go cycling there, mentioned below are details on how to rent a cycle in Leh Ladakh and how much will it cost.
During a couple of my trips, we rented a cycle from Leh City and pedaled our way to Khardung La. It took us a few hours to complete the 35 kilometers distance and reach the top but it was fun nonetheless.
Also Read: How to Plan a Trip to Ladakh – A Complete Travel Guide
So it is not really necessary to rent a bike from Manali or Srinagar (or bring one from your home) and plan a long trip. You can easily rent a cycle in Leh and explore the area. If you do not want to cycle up a mountain, you can try it on the Srinagar Leh highway which is mostly a straight road for several kilometers after Leh.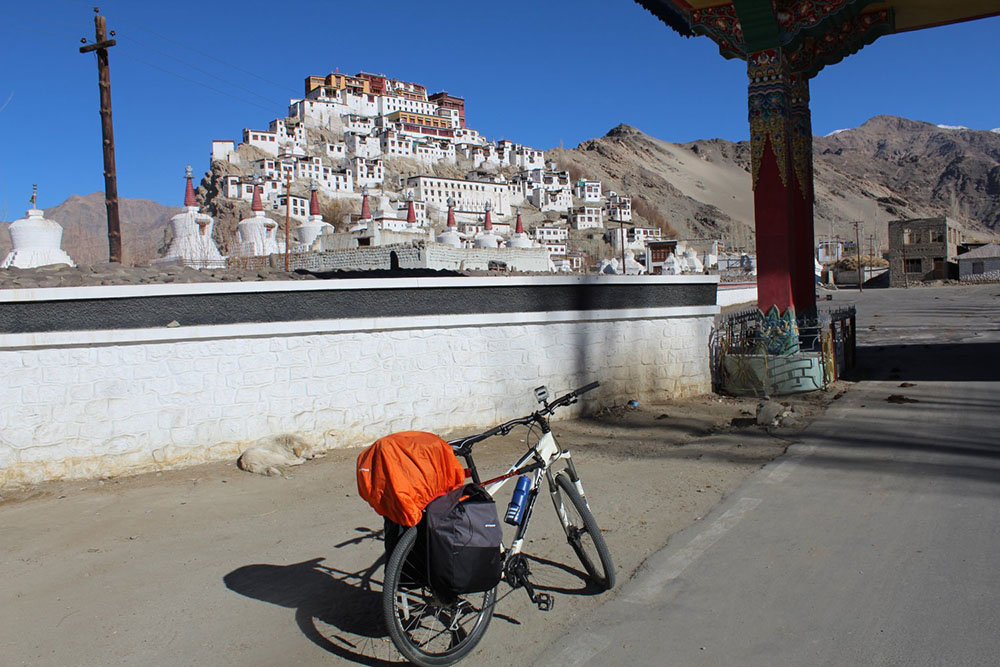 How to Rent a Cycle in Leh Ladakh
On average, renting a cycle in Leh Ladakh will cost you about Rs. 1000 per day per bike. The price may differ on which brand of the bike you were renting but just by a couple of hundred bucks. Accessories also will be provided with the bike. Mentioned below are some of the brands that are available on rent with their respective rents.
Cycles on Rent in Ladakh
Below are a few of the most common cycles available on rent.
Trek: Rs. 800 per day
Giant: Rs. 800 per day
Merida: Rs. 800 per day
Lapierre: Rs. 1000 per day
Ghost: Rs. 1000 per day
There are a few other models available as well in 20,24 or 27 Speed, but the above mentioned are the popular ones.
Accessories
The mentioned daily rental also includes accessories like Helmet, gloves, knee guard, elbow guard, water bottle holder luggage carrier, etc.
Procedure to rent a Cycle in Leh
In order to rent a bike in Ladakh, you will have to produce your identity and address proof. The owner will ask for a photocopy of it. Along with the documents, you will also be submitting a total of Rs. 5000 as security amount upfront.
Recommended Store
You can rent bikes from 'Summer Holidays' in Leh City. The contact person is Tenzin and his number is 9906985822.
Manali to Leh Cycling
If you were also thinking about cycling from Manali to Leh, then I will urge you to take a look at Manali to Leh Cycling Itinerary – A Detailed Trip Plan for more details.

Rent a Cycle in Leh – Conclusion
I hope the information above on how to rent a cycle in Leh Ladakh was of help. If you have any questions or need any further details, please feel free to ask in the comments section below or at our Community Forum, and I will be happy to answer.