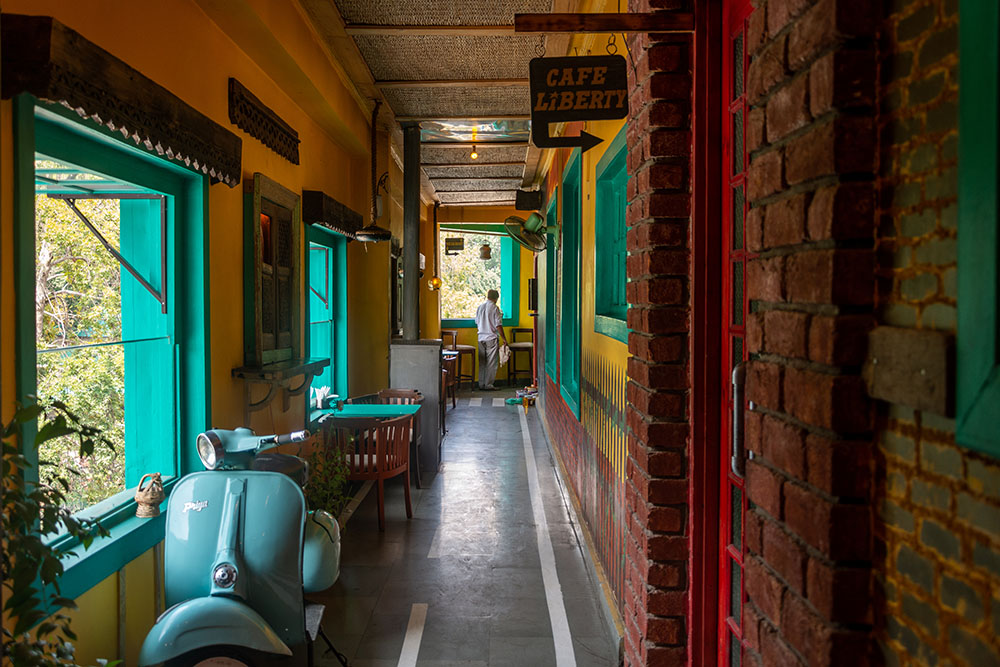 Kashmir is famous for its mouth-watering cuisine. There are a lot of places in the city where you can get good food, especially if you are a non-vegetarian. Even the street food there will not disappoint you. But there are a few restaurants that stand above the rest and Cafe Liberty in Srinagar is one such place.
It is one of my favorite restaurants in the city. The place has a good overall vibe to it and serves some really delicious food. It is located near Lal Chowk, is easy to reach, and is a restaurant that I will recommend visiting while you are in Srinagar.
For more details on visiting Kashmir, including information like what to see, public transport, where to stay, mobile connectivity, itinerary planning, taxi rates, etc., please take a look at How to Plan a Trip to Kashmir – A Complete Travel Guide.
Cafe Liberty Srinagar
I have been to Cafe Liberty a couple of times and have tried a few of their dishes. They have quite a large menu consisting of north Indian, Kashmiri, and continental food.
The first time I went there, I tried their Pizza on the recommendation of a friend. It turned out to be a delicious one and possibly the best Pizza I have ever had in my life.
The second time I was there, I wanted to try the Pizza again but unfortunately, it was not available due to some problem with their oven. So we opted for Kashmiri Wazwan instead and even that turned out to be quite amazing.
The set up of the restaurant is also quite good. I am not that good with fancy words so I will just post a few pictures of the places so you can see what I am talking about.
The whole antiques and old items idea adds a charm to the place and you will love spending some time there.
How to Reach
The restaurant is located near Lal Chowk in a building called Ali Jaan complex, on its second floor. If you are traveling by your private vehicle or a private taxi, it is quite easy to reach.
But if you were traveling by public transport, you will have to find a shared cab to drop you at Lal Chowk. From there, you can just walk to the Ali Jaan Complex.
That is it. I am not very good at posting reviews and always fall short of words when I write one. So just to keep it brief, I will say that it is a good restaurant in Srinagar that I will definitely recommend trying.
What to Try
Try their Pizza, soups, and Kashmiri Wazwan, you will love it. I have also eaten Kababs there. They were also delicious but I have had better Kababs elsewhere in Srinagar than the ones I had in Cafe Liberty.
These are the only items I have eaten there and the ones I can recommend to try. But as I mentioned earlier, they have quite a large menu and I am pretty sure that the rest of the dishes are equally good.
Cafe Liberty Srinagar – Conclusion
I hope the brief information about cafe Liberty Srinagar and the pictures were of help. If you have any questions, you can contact me on Instagram and I will be happy to answer. You can also consider subscribing to my YouTube channel and asking a question there.
This error message is only visible to WordPress admins
Error: No feed found.
Please go to the Instagram Feed settings page to create a feed.