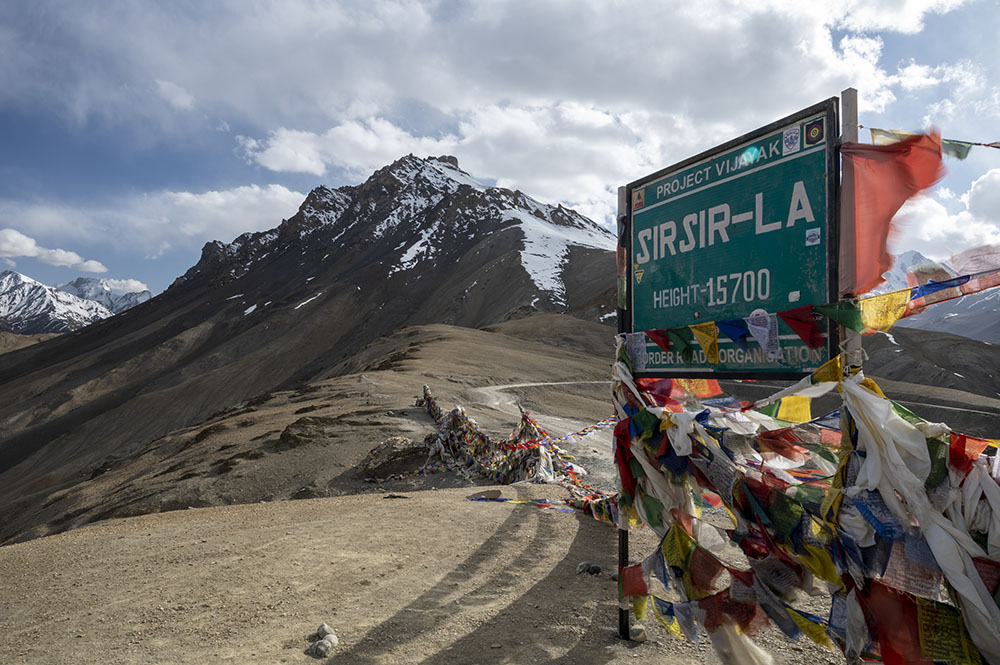 Sirsir La is a high-altitude pass located in the Ladakh region of India at an elevation of 15,700 ft. It is one of the two passes, the other one being Singe La, that connects Padum in Zanskar to Lamayuru in Ladakh.
The road across the pass remains open between late May to early October. It remains closed in the winter season due to heavy snowfall.
Sirsir La at a distance of 145 kilometers from Padum and 145 kilometers from Lamayuru. The road to the pass is tarred for only about 30 kilometers from the Padum side and 55 kilometers from the Lamayuru side. The rest of it is a narrow and steep dirt road.
Also Read: How to Plan a Trip to Leh Ladakh –  A Complete Travel Guide
You can watch the following videos of my journey to Singe La Pass.
Part 1
Part 2
How to reach Sirsir La
The only way to reach Sirsir La is by your own vehicle or a private taxi. There is no public transport available on this route.
The pass is best known for its tough incline and attracts adventure seekers from all over the country. It also offers an amazing eagle-eye view of the surrounding mountain ranges.
There are no petrol pumps, mechanics, or medical assistance available anywhere on this route. Accommodation however is available in the form of homestays in villages like Lingshed, Hanupatta, Skumpatta, and Fanjila.
Jio has good phone connectivity in the region but only works near the villages. There is no network reception at the top of Sirsir La Pass.
BSNL also works well in and around Zanskar Valley but the network is intermittent and weak. No other networks work in this area.
It is a route best suited for people with experience in driving on such roads and the hilly region. The best car would be a 4X4 SUV but any other vehicle with high ground clearance is also good enough.
If traveling by bike, it would be better to ride solo. If riding with a pillion, your motorcycle is bound to stall at a lot of places after which, you will have to get down and push across the steep incline.
Conclusion
I hope the information and videos on Sirsir La Pass were of help.  If you have any questions, please feel free to ask in the comments section below. You can also contact me on Instagram or you can subscribe to my YouTube channel and ask a question there.