More than a decade ago, when I was planning my first trip to Ladakh, there was very limited information available about it. Not many people went to Ladakh back then and the ones who did were just adventure junkies and motorcycle enthusiasts. I Googled for days trying to read as much as I could and that is when I came across the name of Yogesh Sarkar. His blog had the most detailed and comprehensive information about a bike trip to Ladakh at that time. He had gone there 2 years before I did and penned down the relevant information very well. I planned my trip in the same manner that he did, followed the same itinerary and stayed at the same places. In the end, it was a wonderful trip that ignited new passions within me and gave birth to several new hobbies like photography, traveling, motorcycling, writing etc.
The trip ended but for some reason, I continued to follow Yogesh Sarkar's blog. Every once in a while, I would open his website and read through his recent travelogues, what he has been up to and other posts. I never knew the guy, never spoke to him, never met him and only exchanged emails with him a couple of times. After Ladakh, I visited Zanskar and a couple of other places in his footsteps, following the exact same itinerary as him. Apart from the blog, he was also running a travel forum by the name of BCMTouring.Com that I joined and became a part of. And this was the extent of how much I knew Yogesh Sarkar.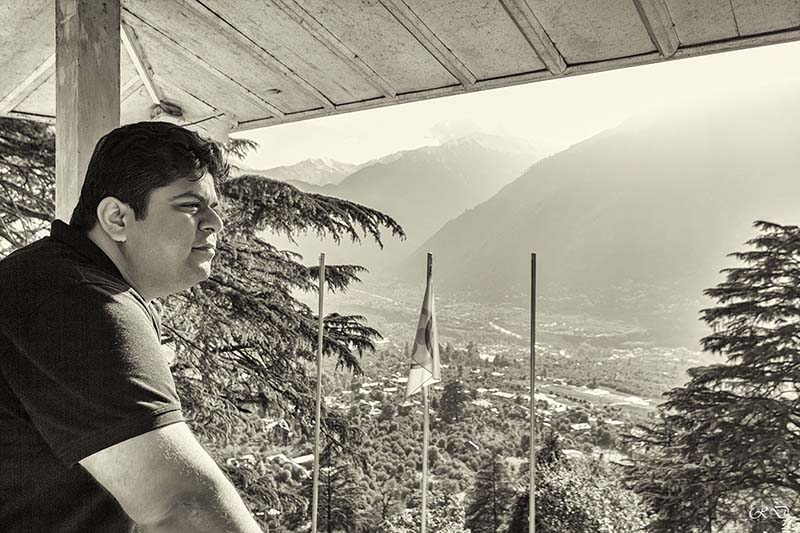 Every once in a while, we meet people who influence us and leave an impression on us. My relation (if I could even call it that) was such with Yogesh. It was not just the trips that he motivated me for. Reading through his journeys, I too was inspired to write about my trips and that is how this blog started all those years ago. Even while designing the blog the first time, I took notes from how Yogesh did it. I too started to travel a lot and several other hobbies like photography and motorcycles were born out of it. In a way, I discovered a new myself and found out things about me that even I didn't know existed. For years to come, I continued to follow Yogesh Sarkar; and in a way, he was a part of my life. Unfortunately, that chapter closed today.
I woke up today to the sad news of Yogesh's demise. He was a known name in travel community and the news quickly spread in the Whatsapp groups. He was visiting Ladakh for the 10th time and was taken by acute mountain sickness. Lack of proper medical assistance in time resulted in his untimely death. From reading through his posts in all these years, I knew that he had health problems related to obesity and asthma and was even confined to bed a few times because of it (please forgive me Yogesh if I am wrong in saying this). Even before going to Ladakh now, he was not feeling too well but went there nonetheless. As it turned out, this trip proved to be his last one.
There were a lot of things I liked about Yogesh. Without even knowing him, I had grown a huge respect for him. He lived like a free bird and did what his heart desired. He chased his dreams freely and lived life on his own conditions. He quit his job after his initial trips and started blogging full time and made this into his fulltime profession, something that not everyone has the guts to do. But to Yogesh, his passion came first. He started a travel forum and grew it immensely and was a respected name in travel community.
But more than all that, he made a lot of friends and was loved by all. He touched lives and left an everlasting impression on many. I unfortunately did not have the honor to meet him and be called his friend but his demise has left me highly disturbed. The blog that I have been reading for last 11 years will now not be updated anymore and it saddens me deeply. Rest in peace Yogesh Sarkar. You shall always be remembered. God bless your Soul. Rest in peace my friend!!!