This Tutorial is for Photoshop CS6 or later versions of Photoshop. If you are using an earlier version, some features may be missing. To understand this Tutorial better, you need to have an understanding of the basic Crop Tool. CLICK HERE to read the tutorial.
The function of the Standard Crop Tool and Perspective Crop Tool is the same, to trim out the areas that you do not need from an image. The difference however lies in the way you can make a selection of such an area. With the Standard Crop Tool, the functionality was limited to a square or rectangular box but with the Perspective Crop Tool, the selection can be made in any shape.
The Perspective Crop Tool is nested in behind the Crop Tool in the Tools Panel. To select it, click on the Crop Tool Box, hold your mouse for a second until a fly menu appears from which you can select the Perspective Crop Tool. You can also right click on the box for the fly menu to appear. Keyboard shortcut for selecting the Perspective Crop Tool is "C" but it is also the shortcut for all the tools nested in that box. If pressing C selects some other tool from the group, you will again have to select Crop Tool using your mouse as I mentioned above.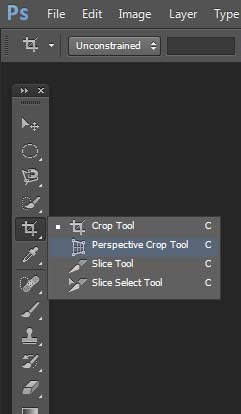 Unlike the Standard Crop Tool, the Perspective Crop Tool does not automatically place a crop Box around the image. When you select the Tool, nothing would seem to happen and Photoshop will wait for you to select the area that you want to keep. Keep in mind I said "Keep", not crop. The area that you make a selection around is what will be left and Photoshop will crop everything outside of that Box.
For example, Let us say I only want to keep the text area from this image and trim the rest. I will put my mouse inside the image, click and drag until the entire area that I want is inside the crop box.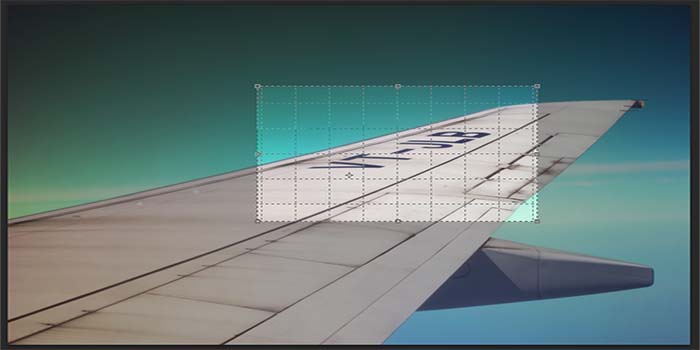 After I make the selection and hit enter, Photoshop will delete everything outside the box.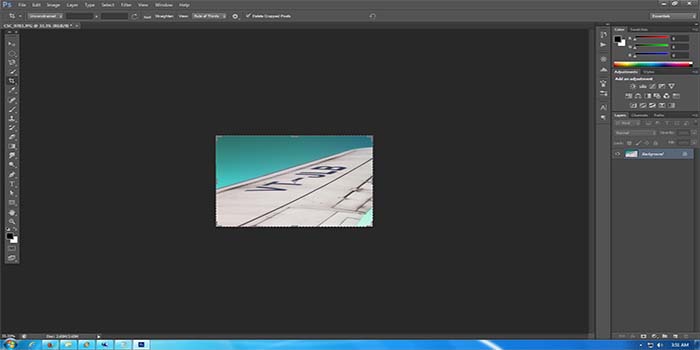 Benefit with Perspective Crop Tool is that I can make a selection in any shape. I can bend and twist the crop tool in any way that I please which I could not have done with the standard crop tool.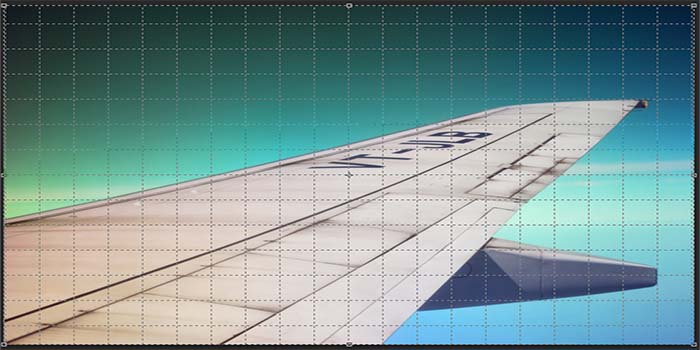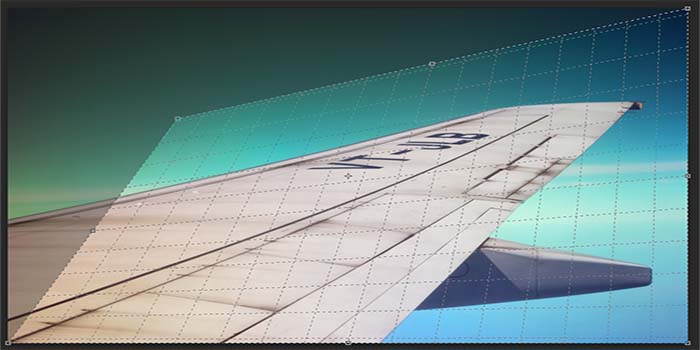 I made a selection around the entire image by dragging my mouse from the top left corner to bottom right corner and now using the crop handles [the eight square like shapes, four at the corner and four in the center of the sides], I can make my selection in any shape. Whatever is inside my selection will remain, rest will be cropped out.