It is not really a post but just something that I wanted to share. To be honest, I wasn't even sure if I should post this here or just delete and forget about it. My blog is all about traveling to different places and that is the majority of the visitors I get. Now this person landed on my blog which means that he was searching for some information on visiting Kheerganga trek (because that is the post where he made that comment). So he came to my blog, got the information he needed and then left swearing at me.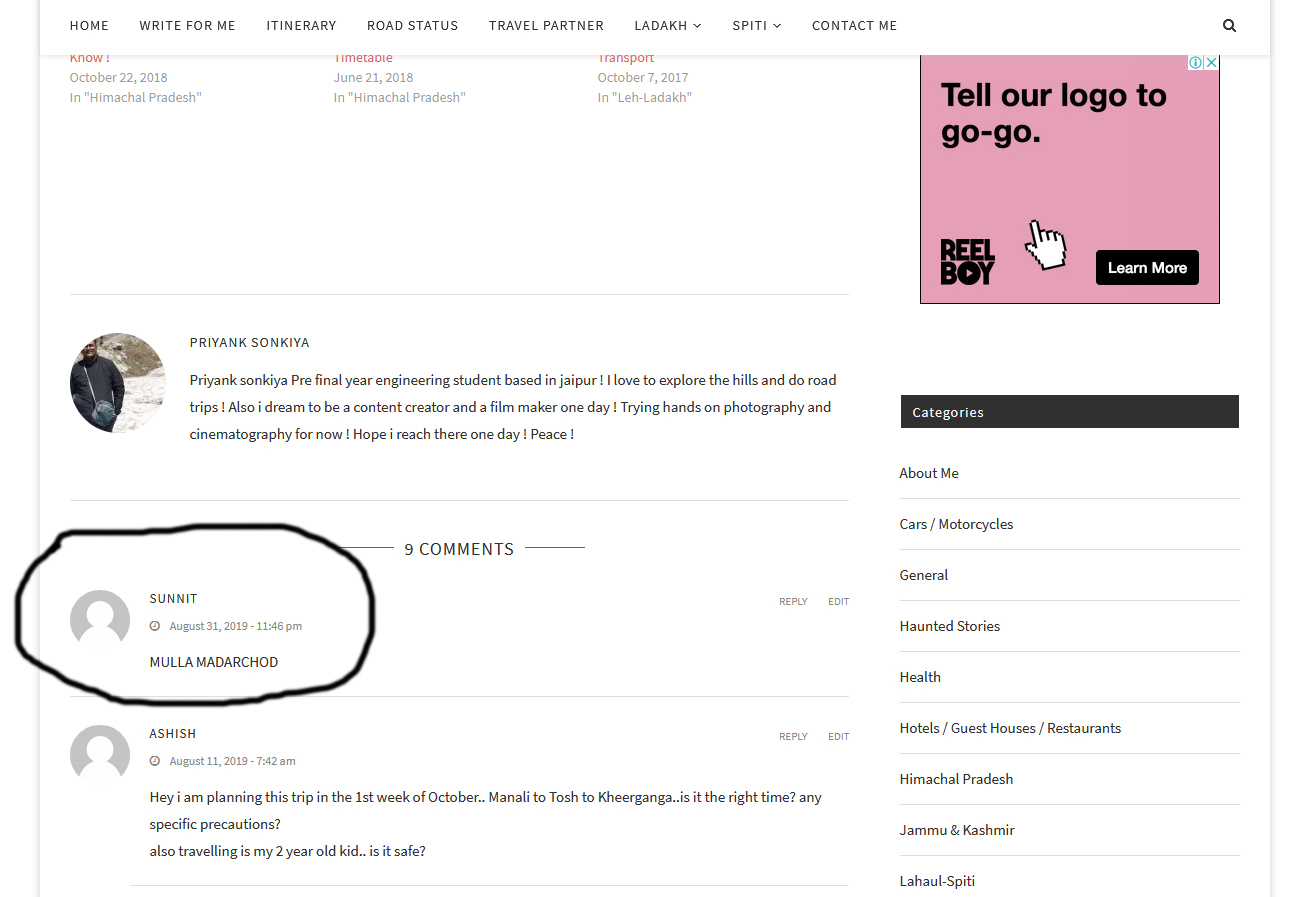 The reason why I used the word "unnecessary" in the title of this post because this comment was unnecessary and unprovoked. The information on that article is all about visiting Kheerganga and it is actually written by a guy named Priyank. There is nothing religious in nature on that post and nothing offensive. It is just a travelogue and a few pictures by someone who traveled to Kheerganga and decided to write about this experience. Still, this person felt that he should swear at me; and the only reason is the unnecessary hatred he carries in his heart.
Internet is full of these kinds of people. Go to Youtube or Facebook and you will find hundreds of such people from all communities who got nothing better to do with their lives; other than to sit in front of a computer and throw insults at each other. The question I want to ask is how it helps. How did swearing at me help this guy in any ways? I didn't even know and never said a word to him. To be honest, it made me laugh more than to make me feel bad. I mean come on. The only thing I did was to delete the comment and question this guy's sanity.