The mighty Rohtang Pass was declared open for light motor vehicles on May 15th by BRO. Snow clearing operations which started a little late this year due to unexpected heavy snowfall in the region were completed in second week of May and the road was declared safe to travel for LMVs. The road was closed on Jan 3rd this year due to heavy snow on the pass.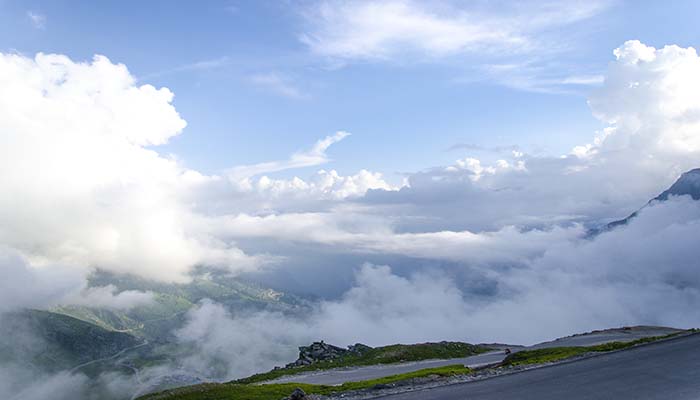 The pass however is to remain closed for the tourists for another one week. For now, tourists are only allowed to go till Marhi as the restoration work at the top is still under process. Heavy Motor Vehicles are also not allowed to travel on the road for another one week. BRO and tourism authorities expect the work to be completely finished by May 22 post which the road will be operational until Darcha. Manali Leh highway is still closed beyond Darcha as the restoration work at Baralacha Pass is still under progress.
You will need a permit to visit or cross Rohtang Pass if the vehicle has a registration number of outside Himachal Pradesh.
Vehicles 10 years or older are not allowed to ply on the Manali Rohtang route anymore.
There is a new pollution check center at Vashishth and you will have to get the pollution level of your vehicles checked. It is a mandate.
Number of vehicles travelling to Rohtang has been limited to 1000 per day.
Earlier a BAN on Diesel vehicles was implemented restricting Diesel operated vehicles from travelling on Manali Rohtang road however this Ban has been postponed until August this year.
Rohtang Pass and the heavy traffic on the road has been in the news a lot lately. The rising pollution levels and melting of glaciers is becoming a huge concern for the authorities. Below are a few things that you need to keep in mind if you are planning to travel to Rohtang or beyond this year.