Mask festival in Ladakh is a one of its kind experience. Some of the popular festivals of this region are Hemis, Dosmoche, Losar, Sindhu Darshan, Ladakh Festival, and Tak-Tok. Mostly all of them are annual monastic festivals; where ritualistic prayers are performed in the gompa's courtyards. Professional masked dancers some of which are sometime the months themselves dancing to drum and gongs create a memorable experience for everyone visiting the land of the lamas.
Below are a few pictures from Ladakh festival of 2017; shared by a friend who was visiting Leh during this time.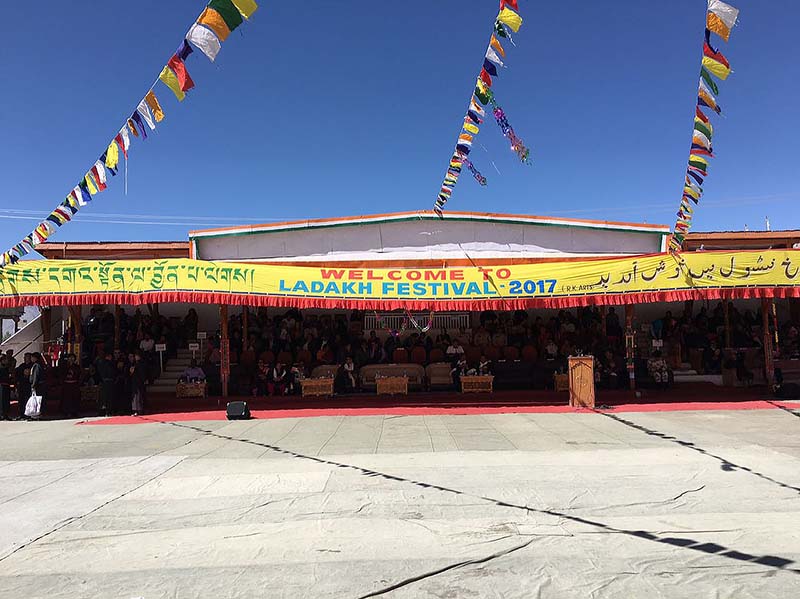 Ladakh festival is one of the biggest festivals of Ladakh. If you want to get a true feel of Ladakhi culture, visiting here during the festive season will be the best idea. People from all over Ladakh gather at one place and present a colorful mix of traditional music; dances and several sports. It lasts for two weeks during which people from all over the region gather to display an amazing and colorful cultural diversity. The event is marked with a host of cultural programs, impressive masked dance performances, colorful robes and ends with matches of Polo at Polo ground in Leh.
These pictures are from September 2017 but there are several other festivals in other months as well. Hemis festival for example is towards end of June. There are several other festivals even in the month of winter.
This one kind of looked a bit scary to me.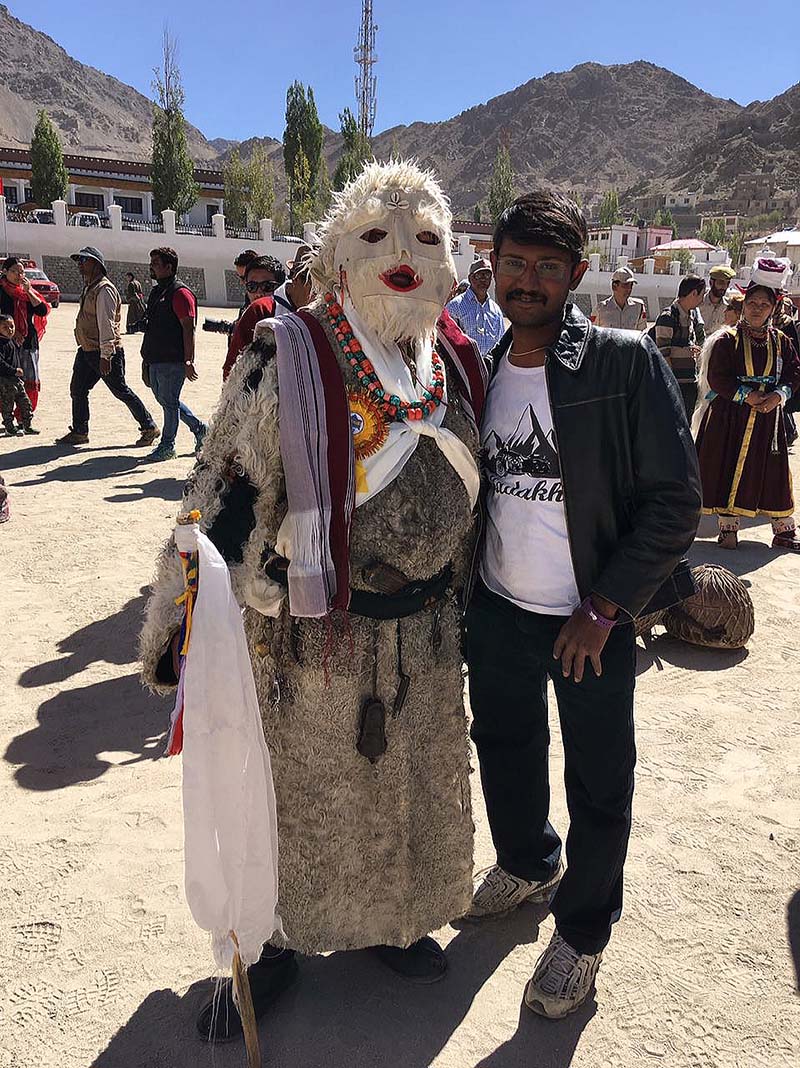 I love this guy's golden hat.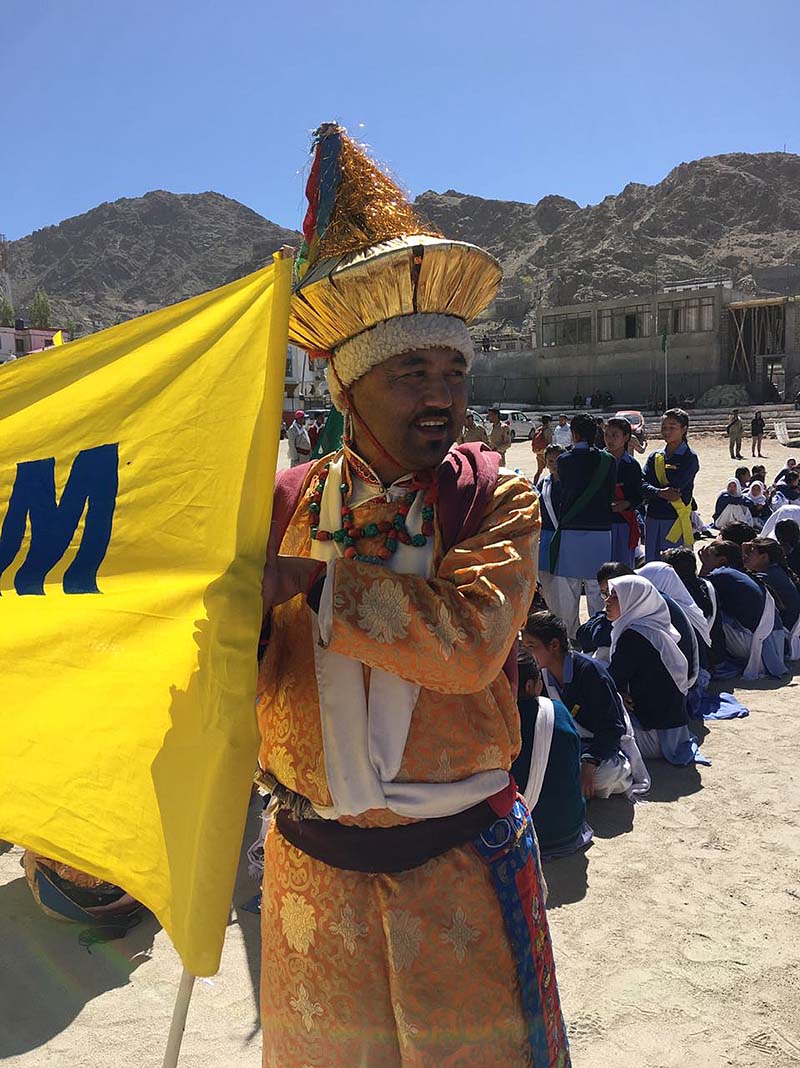 Only if expressions could kill. Whoever made this mask did a great job and so did the dancer in it.
This costume looks like skeletons in red, don't you think?
Mask Festival in Ladakh : Colorful celebration of life.
All these shots are by cell phone so unfortunately the quality is not that great. If you have witnessed any other festival here and have some pictures, please do share. You can post the pictures at our Community Forum and I can link the post there to this article.