For everyone who had planned a trip to Spiti this year, here is a piece of good news. After a delay of almost a month, Kunzum pass finally re-opened for vehicular traffic today. Contemporary to the old reports, It wasn't the snow that caused in delay of clearing the road. BRO has been running behind the schedule this year due to which they could not clear the roads in the region on usual time. Both Sach and Kunzum pass usually open towards mid or end of June but this year clearing of the roads was delayed by 3 weeks.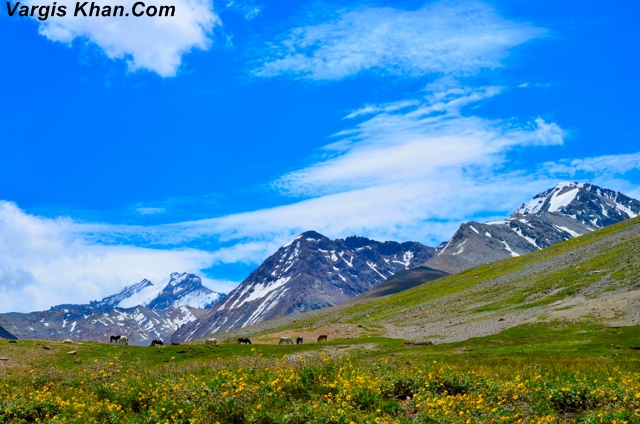 There are reports however that the entire stretch of road from Gramphoo till Losar is in terrible condition and repair work has not yet started. There are multiple water crossings till Batal and there is still a high chance of road closing down for few hours or even an entire day due to a possible landslide. There will also be quite a rush of traffic on this route due to the delay in road being available to public to travel.
There is however still some bad news. The 14 kms stretch from Kunzum Pass till Chandrataal still remains closed. This road is neither maintained by BRO nor PWD but falls under Forest Department and will take another at least 2 weeks to be stabilized. If you are planning a visit within next couple of weeks and have included Chandrataal in your itinerary, the only available option is to walk 14 kms from Kunzum Pass till Chandrataal.
Road to Chandrataal that still remains closed.